Bhindi fry recipe, a simple, healthy everyday North Indian style okra dry saute that's perfect as a side for rice and chapati and its vegan too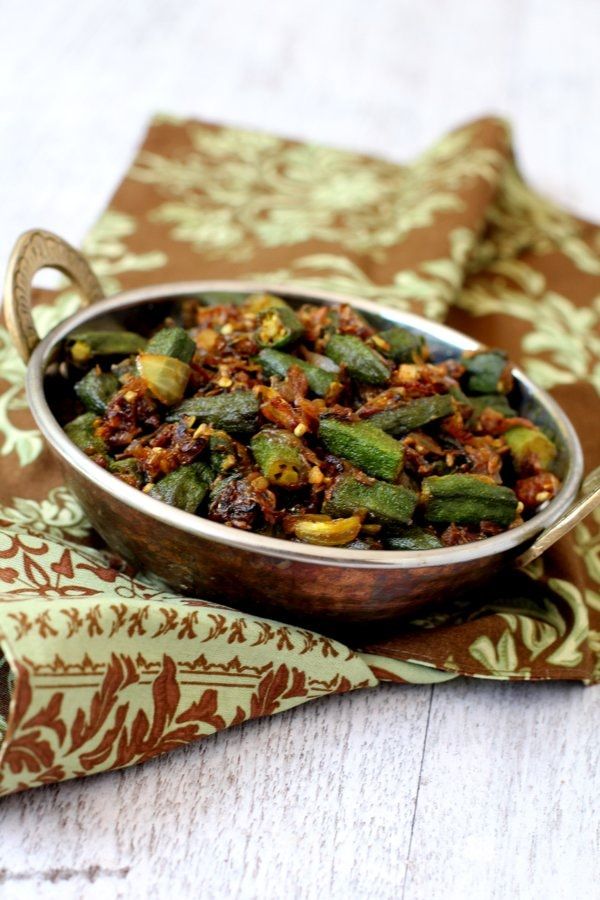 bhindi fry
I cook okra or ladies finger very often since it is one of the most favorite vegetables of our family. I love bhindi, love to cook it, eat it and serve it too. 🙂 Bhindi is a staple in Indian cooking with almost all the regional cuisines of India boasting of a variety of dishes in the form of a stir-fry, curry, masala, stuffed or deep-fried. I most often make stir fries tweaking the spices each time I cook bhindi. But I always come back to a very straightforward, super easy, simple bhindi fry recipe that is a family favorite. It goes well with rice, curd rice, and chapati.
Whatever dish my grandmother made with this nutritious vegetable was absolutely delicious. Using less oil and minimal ingredients, she would make extremely flavorful bhindi recipes. Even hardcore bhindi haters would turn fans of this slimy vegetable overnight. Her bhindi roast was to die for. Whenever she made crispy bhindi, I would eat it as a side with curd rice and would eat it no other way. Pure manna from heaven!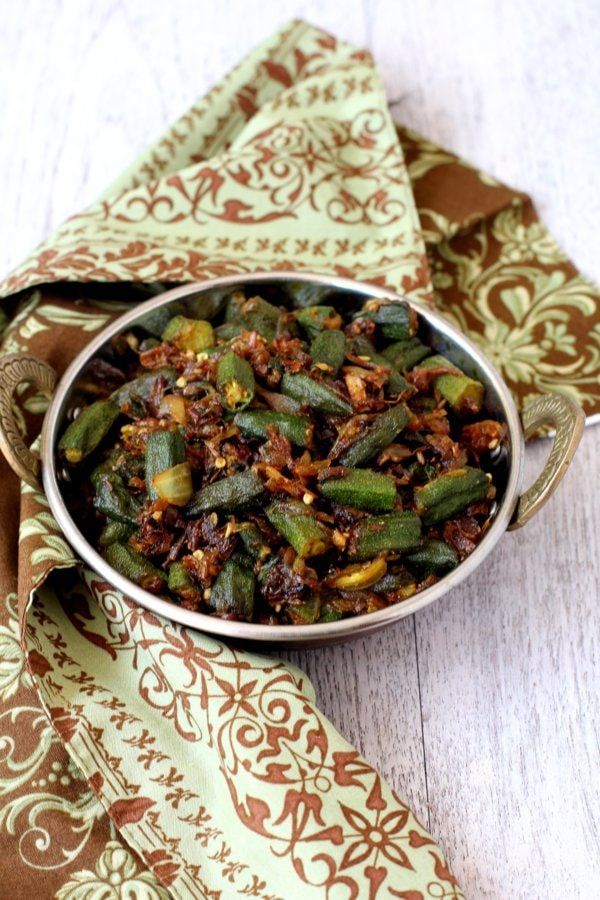 bhindi fry indian style
This simple bhindi fry recipe is with onions and garlic. The only spices are turmeric powder and red chili powder. Minimal spices are used which allow the flavor of the vegetable to come through. Less is more here. This bhindi fry sabji is high on nutrition and flavor as well.
The key to cooking tasty simple bhindi fry Indian style
Always wash and pat dry the bhindi before you chop it. Chop the top and tail ends of each bhindi/okra. Cut okra into 1″ pieces and spread out on a plate for a few minutes, approx 3-4 mins so that it is free of any moisture.
Cook the okra on high flame for the first 3 minutes and then reduce flame to low medium. Do not place lid while cooking bhindi.
Add lemon juice or a tbsp of buttermilk during the first few minutes to cut down on the slime.
Do not mix the bhindi often as it tends to become mushy.
Add salt towards the end of the cooking process.
This bhindi fry dry saute makes a good side for chapati, phulka, and rice. For those of you interested in bhindi recipes Indian style, you can check out Punjabi bhindi masala recipe, bhindi masala recipe, bharwa bhindi, okra fry andhra style, andhra bendakaya vepudu, aloo bhindi, bhindi do pyaza, bhindi sambhariya
Even those who are not fond of okra will love this bhindi fry which I'd say is one of the best among healthy okra recipes. Its vegan too. Do give this okra fry a try. If you do, please share your feedback and pictures of the bhindi fry in the blog comments or on social media. Would love to see them. You will find me on Pinterest, Facebook, Twitter, Google Plus and Instagram.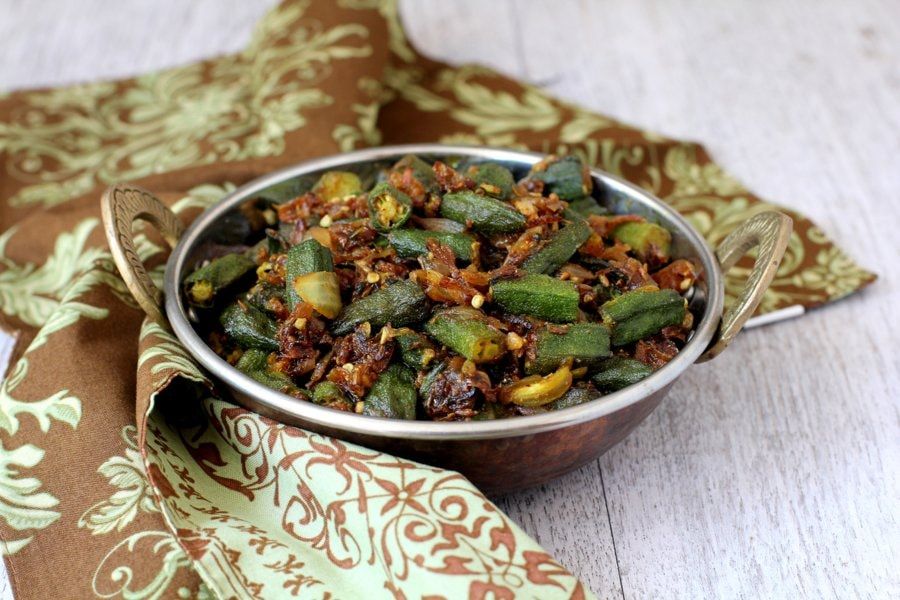 bhendi fry
how to make bhindi fry indian style