Masala sevai recipe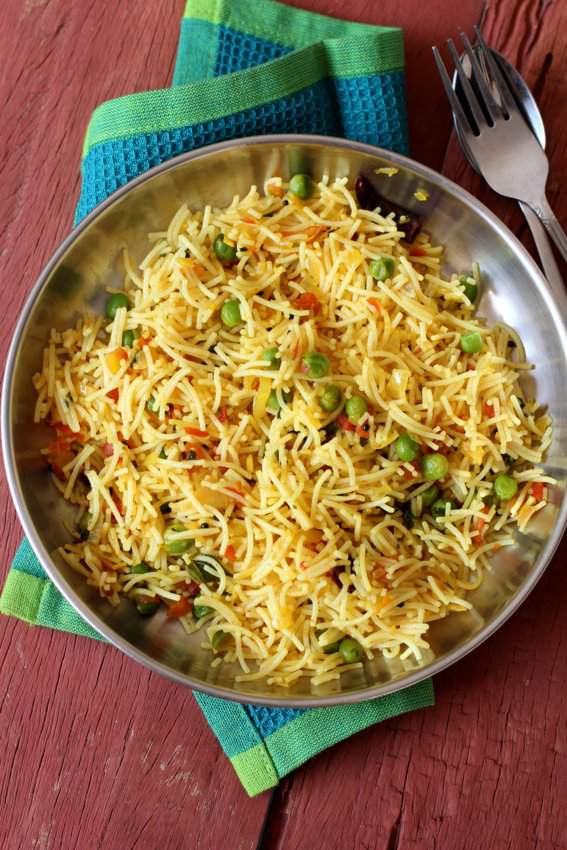 masala sevai
A quick and easy masala sevai recipe that makes for a tasty breakfast or evening snack. An example of a fuss-free meal to make when you have little time on hand is today's masala idiyappam or masala sevai. The basic tomato green peas based masala mishmash is distinctively salty with a heady masala flavor, but after the instant noodles are mixed in it, the sevai absorbs the outstanding flavors yielding a pleasant yet addictive taste. This dish can be enjoyed on its own making it a truly fuss-free recipe.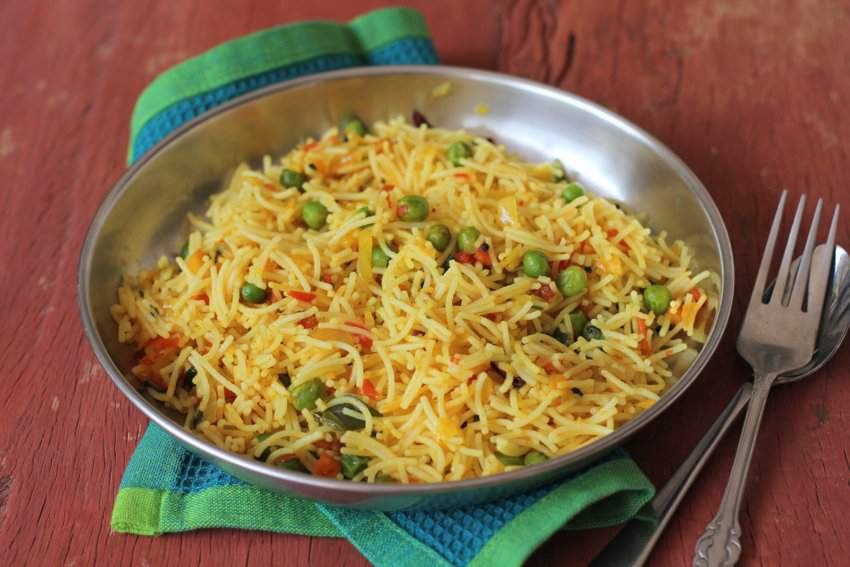 masala sevai with vegetables
In our home, we enjoy plain rice vermicelli or rice noodles whatever you like to call it. More commonly known as idiyappam or "rice sevai" down South. Rice is the ingredient that is supposed to give idiyappam their signature texture and flavor. Plain rice noodles are one of the staples in most Tamil and Kerala homes. This traditional breakfast or tiffin item has become a regular fare and graces our breakfast table more often than idli or dosa. You can check out the basic idiyappam recipe that I blogged earlier.
If I make idiyappam for dinner alongside vegetable stew or egg curry, the leftover idiyappam is used for breakfast the next morning. There are different varieties of sevai that you can make with leftover idiyappam which can be served as a quick snack, tiffin or breakfast. A couple of idiyappam or sevai varieties that I have blogged earlier are puli sevai (tamarind flavor), vegetable sevai and coconut sevai. You can look forward to more sevai varieties recipes in the coming weeks.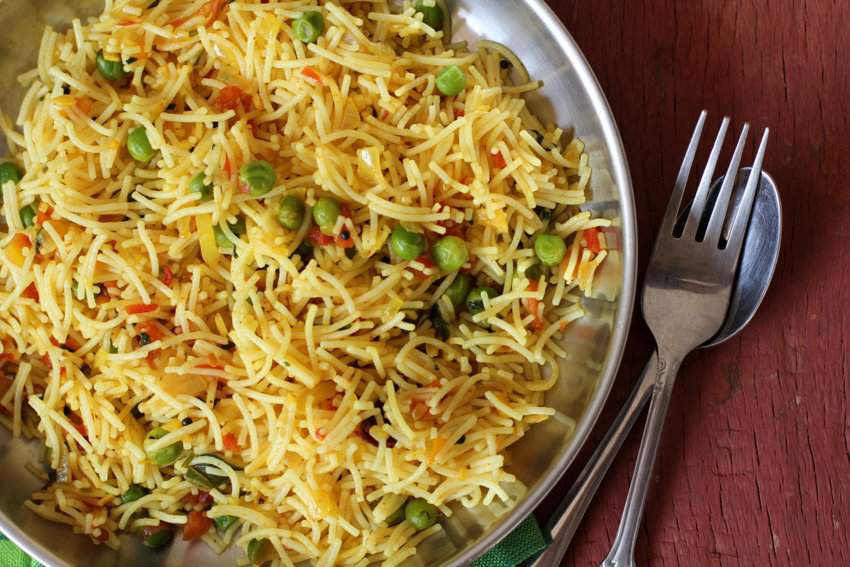 masala idiyappam
Usually, I use leftover idiyappam to make rice sevai varieties but I used instant rice sevai to make masala sevai. If you do not know how to make sevai at home, you can use store-bought instant rice sevai or rice noodles aka string hoppers. Follow the instructions on the packet on how to cook the instant rice noodles. Do not overcook it as the sevai will end up with a mushy texture. A tip that would help in achieving well-cooked rice noodles is to add a teaspoon of oil in boiling salted water while cooking the rice noodles.
If you are looking for quick after-school snack recipes to make or an evening tiffin, masala idiyappam works perfectly. You do not need a side dish for sevai as it is a meal on its own. Hope you try this delicious masala sevai and enjoy it as much as we do.
How to make masala sevai recipe