Dal pakwan recipe, a Sindhi food breakfast fare that consists of a crisp flat bread served along with a tasty chana dal drizzled with green chutney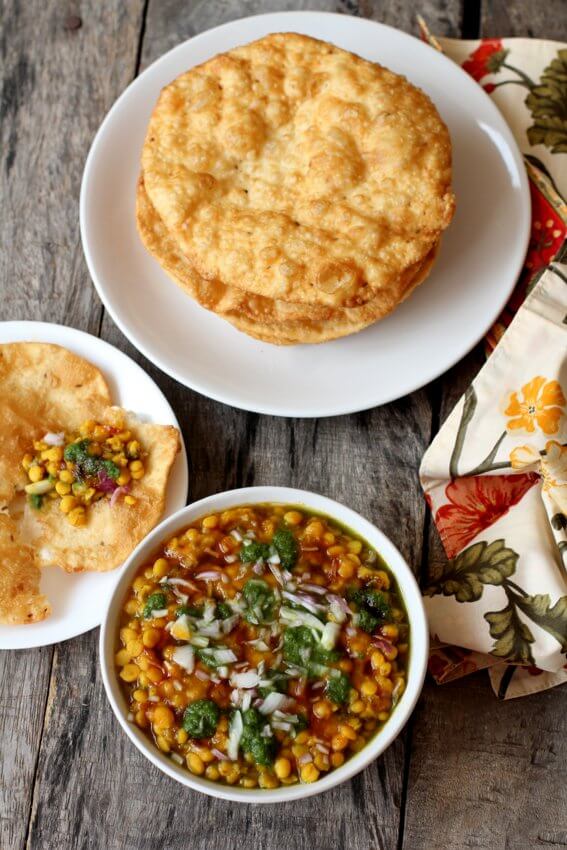 dal pakwan
Dal pakwan, is a classic Sindhi breakfast meal that is a favorite among the few Sindhi food dishes that I have relished so far. I can eat it for breakfast, brunch, lunch and dinner. An indulgent Indian food delicacy that is hard to resist and addictively good. Pakwan is a deep fried, crisp, flat bread prepared with all purpose flour or maida, whole wheat flour and carom seeds or ajwain. This crispy bread is served with a subtly spiced, protein rich chana dal that is drizzled with green chutney, sweet chutney and chopped onions. Dal pakwan is usually served for breakfast or brunch and is popular among the Sindhi community who serve it as a delicacy on special occasions, weddings and get together.
Dal pakwan recipe is pretty straightforward, simple to make and labor intensive as it calls for preparing a dough, rolling out the dough into flat circles or rotis and deep frying them till crisp. It's perfect for a weekend brunch as its quite filling and heavy on the stomach. The green chutney is a blend of fresh mint, fresh coriander leaves. green chilies, lemon juice and salt while sweet chutney is prepared with tamarind paste, dates, jaggery and roasted cumin powder.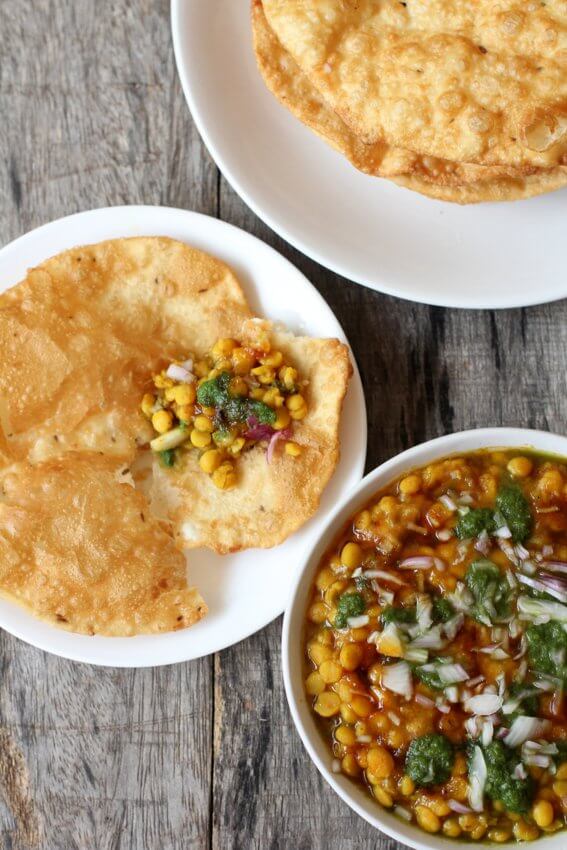 dal pakwan sindhi food
The pakwan or the flat crisp puri is similar to papdi or papri that is used to make papri chaat. Pakwan recipe calls for the use of all-purpose flour though I have used whole wheat flour along with all purpose flour and semolina or sooji to make the dough. You can use only all purpose flour with semolina to make the dough. It is important that you make fork impressions on the rolled out circle so that the pakwan will not puff up like a puri and will remain flat and crisp. Since it is heavy on the stomach, ajwain or carom seeds are added to the dough as they aid digestion and will not give you a bloated feeling.
Pakwan is served with a very flavorful chana dal dish. This chana dal recipe uses minimal ingredients and minimal spices. The split Bengal gram is soaked in water for a few hours and cooked till soft yet holds shape. It is subtly spiced with few spices like cumin, red chili powder, amchur (raw mango powder) and garam masala powder. The use of clarified butter or ghee elevates the flavor of the daal tremendously. Vegans can use oil instead of ghee. And I must mention that it tastes equally good when cooked in oil too.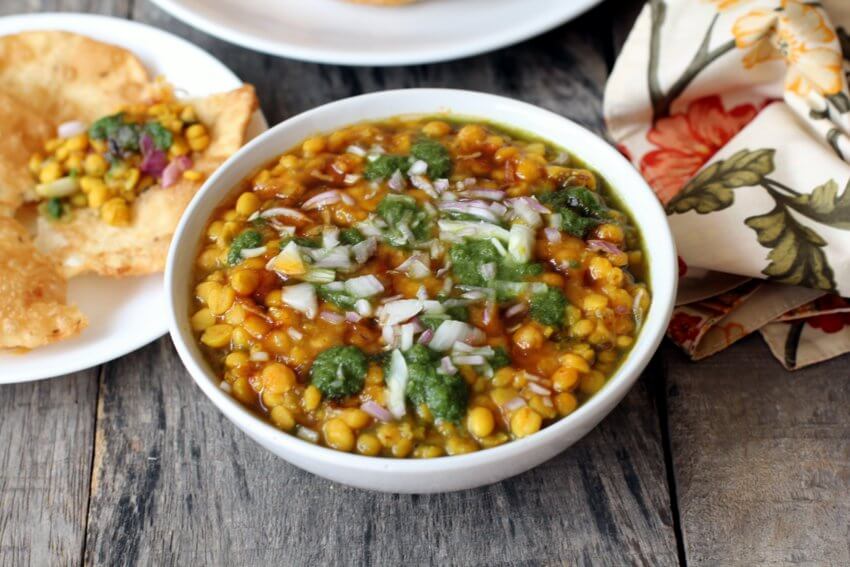 chana dal recipe dal pakwan
Dal pakwan, a traditional gem among Sindhi breakfast recipes that you should try at least once if you haven't yet given it a try.
Green chutney recipe and sweet chutney recipe have already been blogged earlier.
How to make dal pakwan sindhi breakfast recipe at home