Spicy chicken curry recipe, an Indian chicken curry with extremely addictive flavors and a hot favorite in our home
I have shared many chicken curry recipes on the blog so far. Almost all the chicken curry recipes are as authentic as they can get, simple to make without elaborate preparation or a long list of ingredients. In fact, most Indian food is simple to make. The ingredients can be daunting for a beginner cook trying to cook Indian food. But once you are comfortable with the spices and technique, you can master Indian cooking in no time. Today's spicy chicken curry recipe is one such simple, easy to make and comforting dish. It does appear like your everyday chicken curry but its the combination of the spices with the green chilies which makes its an immensely flavorful and addictive chicken curry. The flavors are perfectly balanced and the chicken succulent and moist.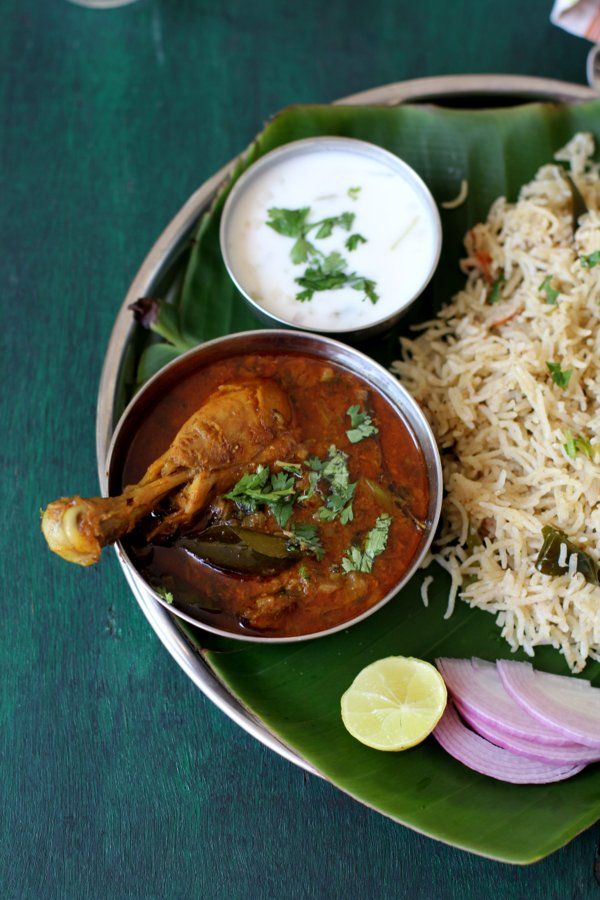 spicy chicken curry
This treasured spicy chicken curry recipe is what my mother cooks on many a Sunday. She will serve this spicy Andhra kodi kura either as a side for steamed rice or a flavored rice dish like raju gari kodi pulao or biryani. Flavorful yet simple chicken curry with the essence of aromatic Indian spices.
I make this spicy chicken curry very often and is an integral part of my recipe repertoire. It works perfectly for those simple everyday meals or as a special party menu dish. It is my go-to chicken curry when I am undecided about which flavored curry to make with chicken. 🙂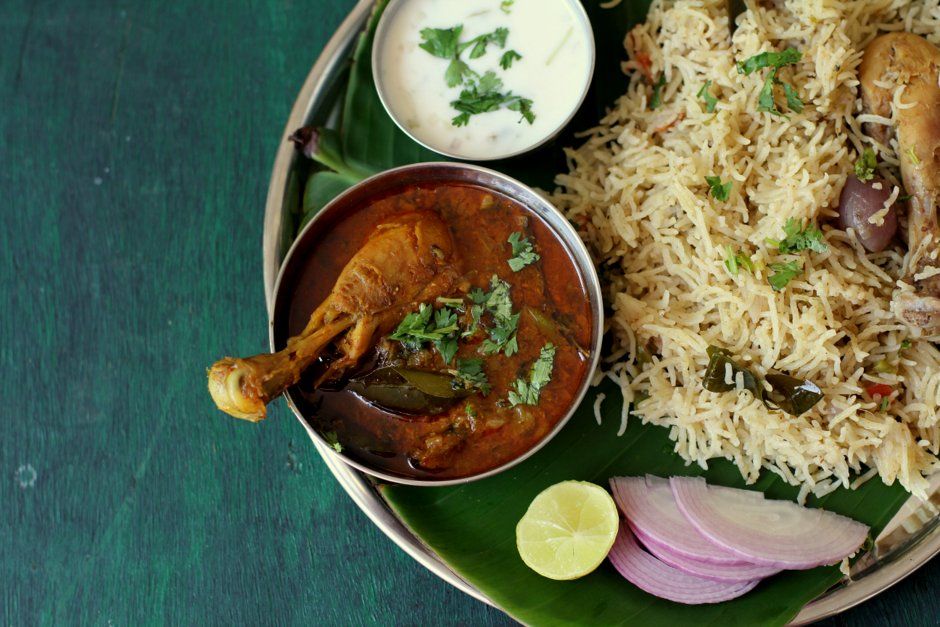 spicy chicken curryIndian style
The key to a tasty spicy chicken curry recipe
Whether you use country chicken (naatu kodi) or broiler chicken, marination of the washed chicken pieces is important. Just salt, turmeric powder, and lemon juice will suffice. You can add a little ginger garlic paste, red chili powder and curd/yogurt also. But its optional. You need to marinate for at least 20 mins to an hour. This marination process will soften the chicken and give it a nice flavor.
The key to a tasty curry is freshly ground spices. I cannot emphasize this enough. The aroma and flavor are unbeatable.
For this spicy chicken curry, you have to use at least 6 to 8 fresh light green chilies. The chicken curry gets its addictive flavor from these green chilies.
The chicken should slow cook or simmer in the gravy to absorb all the flavors. You need to use bone-in chicken as boneless will not yield the same flavor as the former.
And the onions have to be sauteed beyond the 'transparent' stage or till lightly browned and once you add ginger garlic paste, continue to saute till the raw smell disappears and the oil separates. This is a very crucial process for making any Indian curry be it vegetarian or chicken.
It makes for a perfect accompaniment to steamed rice, any flavored rice, biryani, chapati or naan.
All you chicken fans out there, do give this spicy chicken curry recipe a try. If you do, please share your feedback and pictures of chicken curry in the blog comments or on social media. Would love to see them. You will find me on Pinterest, Facebook, Twitter, Google Plus and Instagram.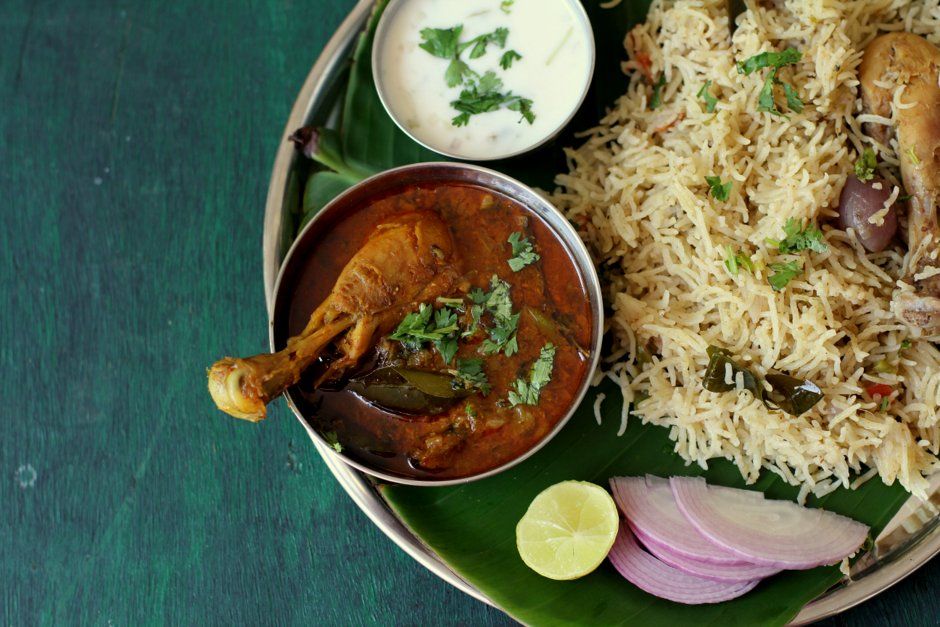 spicy Indian chicken curry with chicken pulao and raita
How to make spicy chicken curry