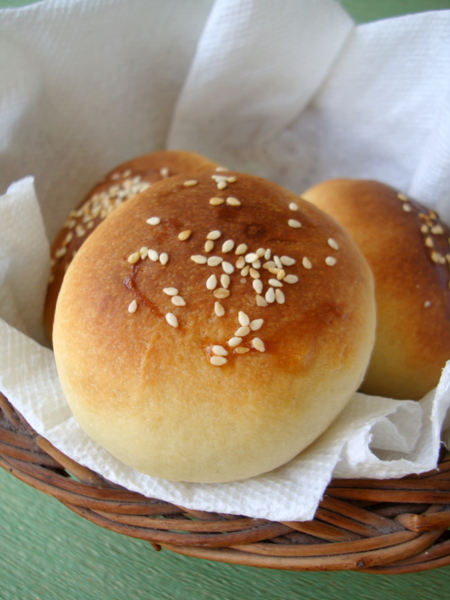 Stuffed Buns
Nehal is mid way through his final exams and am looking at ways to please his growling tummy. He is ever hungry during exam time. Does it happen with your kids too?
I had bookmarked a recipe for chicken stuffed buns quite some time ago but re-discovered it recently and got down to baking them over the weekend. An absolute winner of a recipe from Ria's mother, Mrs. Susy Mathew, who runs a food catering business. Thank you, Ria for sharing your mother's stuffed buns recipe. These buns have become a hit not only with my family but friends and neighbors too.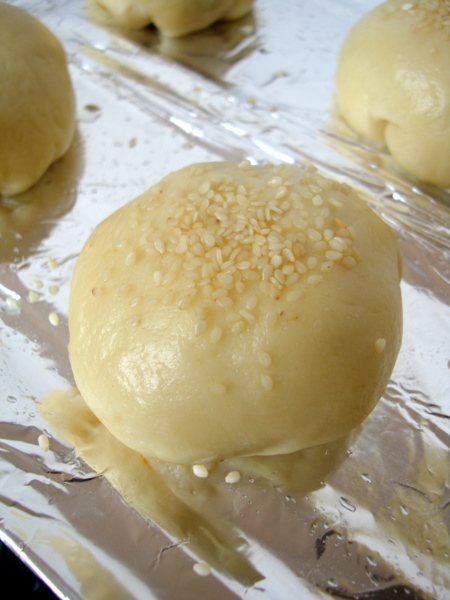 Buns proving before baking
These stuffed buns have a light and airy texture and are perfect homemade snacks for kids. They work great for breakfast, as a lunch box snack or an after school snack. The filling is absolutely versatile. You can go the vegetarian way with the likes of paneer and mixed vegetables.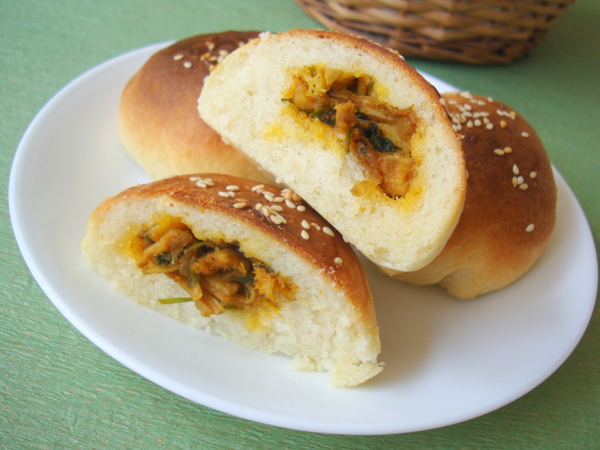 Chicken Stuffed Buns