Beetroot fry recipe is a tasty Andhra style dish prepared with grated beets and roasted lentil mix or podi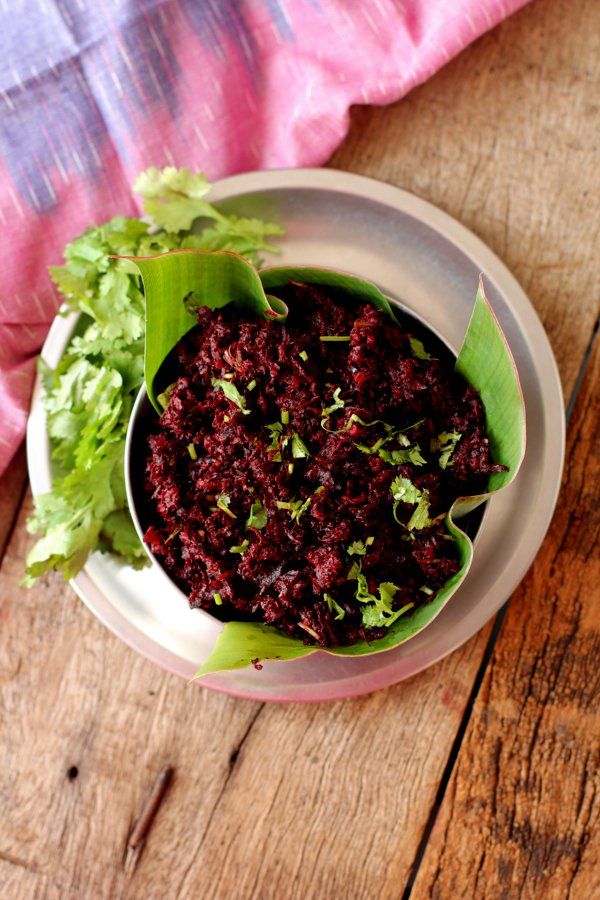 beetroot fry
I don't cook beetroot very often. Not that I do not like it but folks at home are not too fond of it. But I do try to incorporate it into my cooking keeping in mind the tremendous health benefits of beetroot. I often make a dry saute or a stir fry which is well received at home. Not only does it add some color to the meal but is also great on flavor. I am talking about an Andhra style beetroot fry recipe aka beetroot vepudu or beetroot turumu vepudu as we call it in Telugu.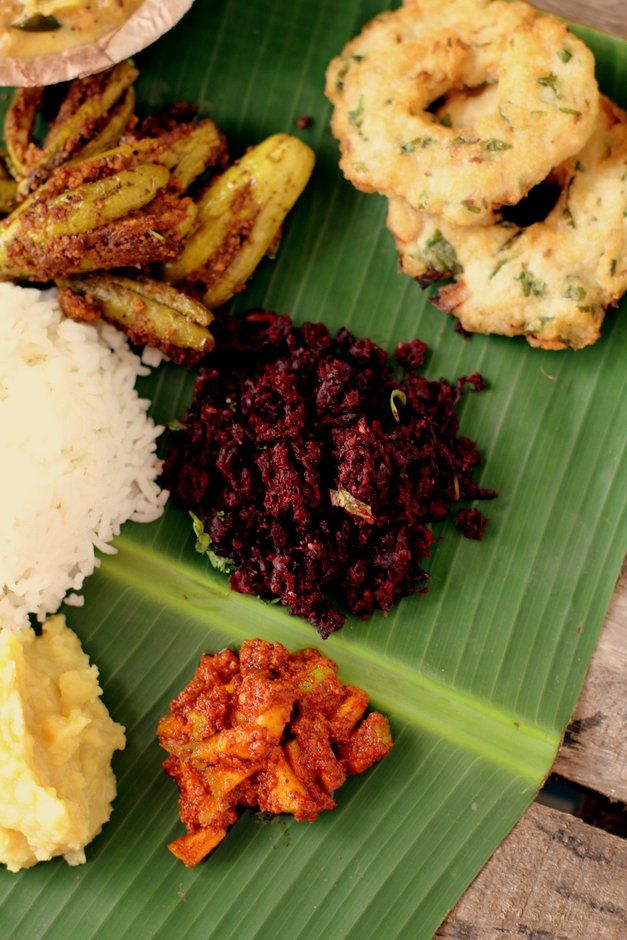 beetroot vepudu
Beets are the trending superfood. Besides their amazing color they are a nutritional powerhouse. Beetroot is a source of antioxidants and purifies the blood. They are also rich in amino acids, Vitamin A, K and C.
It would be a shame not to use beetroot in my regular cooking. If I am making an Andhra style veg pulao I include beets with rest of the mixed vegetables. Beetroot raita, beetroot thoran (with coconut) and beetroot halwa are a regular fare. I also make a delicious grated beetroot chickpea salad with a tempering of mustard seeds, black gram dal, green chilies, curry leaves and asafoetida. It is an amazing meal by itself especially during the summer months when I do not want to spend much time in the kitchen.
So how to make beetroot fry without coconut that is delicious?
The key is to grate beetroot for this beetroot fry recipe. Very finely grate the beets. The beets have to be sauteed in oil and cook in their own juice. There is no need to add water.
The spice mix which gives this beetroot fry a lovely flavor is black gram dal, peanuts, red chilies and coriander seeds which are roasted and coarsely powdered.
Tamarind gives the fry a lovely tang and the sweetness of jaggery balances out the earthy flavor of beetroot.
Finally, a generous sprinkle of chopped fresh coriander and you have a colorful, flavorful and nutritional beetroot fry.
I love the texture and delicious flavors of this beetroot fry which comes from the roasted spice mix. You can serve this Andhra style stir fry with rice or chapathi. I made it as part of an Andhra traditional meal. You can serve as a side with rice, sambar, and /appadampappadam which makes for simple, humble food for the soul.
Even those who are not fond of beetroot will love this beetroot vepudu which I'd say is one of the best vegetarian beet recipes out there. Its vegan too. You must give this fry a try and if you do, please share your feedback and pictures of the beetroot fry in the blog comments or on social media. Would love to see them. You will find me on Pinterest, Facebook, Twitter, Google Plus and Instagram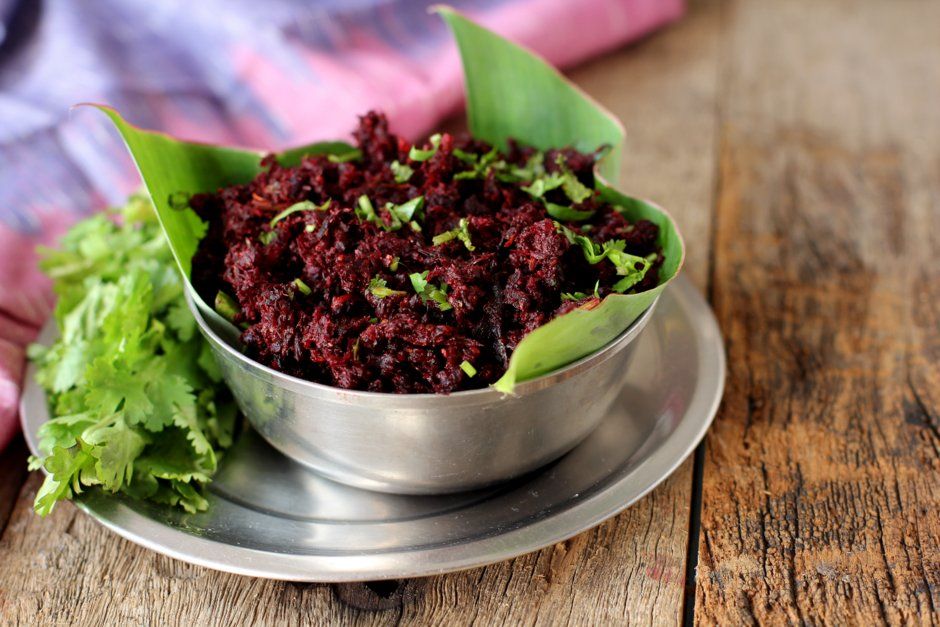 beetroot stir fry
how to make beetroot fry