Mamidikaya perugu pachadi is a raw mango chutney, an Andhra style preparation that is yogurt based and tempered with Indian spices makes for a great side with rice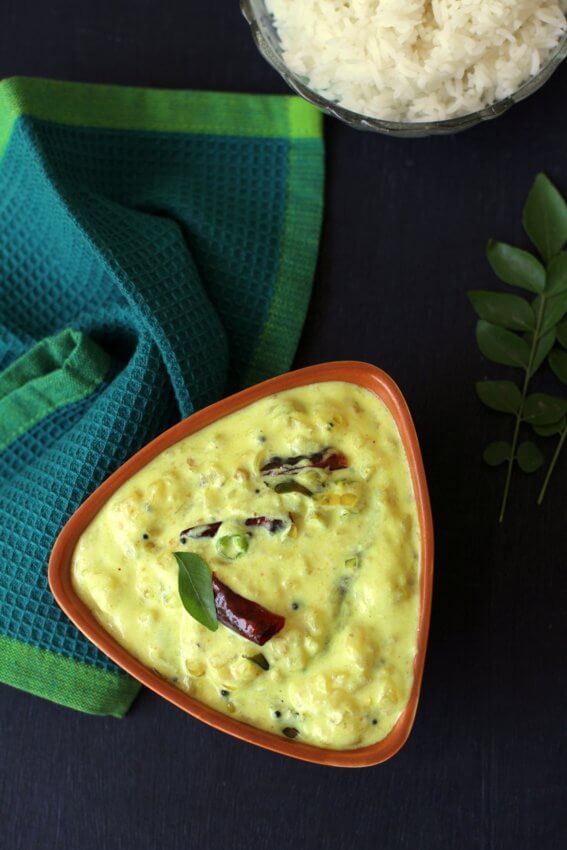 mamidikaya perugu pachadi
Mamidikaya perugu pachadi is a traditional, Andhra style, spiced raw mango yogurt chutney or raita. A regular everyday summer recipe that is prepared as part of a typical South Indian or Andhra thali that includes, dal, rasam, stir fry and a vegetable curry.
With no dearth of mangoes, the mango mania continues at my home. Almost every other day I am making a mango based dish, either savory or sweet.
sauteed raw mango pieces for chutney
Mamidikaya perugu pachadi is a simple, straightforward vegetarian recipe where peeled, raw mango pieces are sauteed in a tempering of spices before being combined in smoothly beaten yogurt or curd. Usually, herbs, spinach, vegetables like tomato, okra, eggplant, raw plantain, beetroot, carrot and the likes are used to make perugu pachadi or tempered spiced yogurt based chutney. The vegetable is pre-cooked before combining it with creamed yogurt. Today, we are using raw mango that is not too sour and few shallots in place of vegetables. A tempering of mustard seeds, split gram dal, dry red chilies, asafoetida and curry leaves lend a perfect flavor and aromatic touch to the pachadi. You will find the chutney is high on 'tartness' with a subtle touch of spice. Ensure you use fresh thick yogurt that is not sour.
It makes for a quick and easy chutney on days you are rushed for time and want to make the most of the seasonal raw green mangoes. Like most Andhra pachadi varieties this easy mango pachadi is sure to appeal to all age groups and makes for a great side with plain rice or roti.
There is another version of the mamidikaya perugu pachadi where fresh coconut and green chili are ground to a paste and added to the beaten yogurt.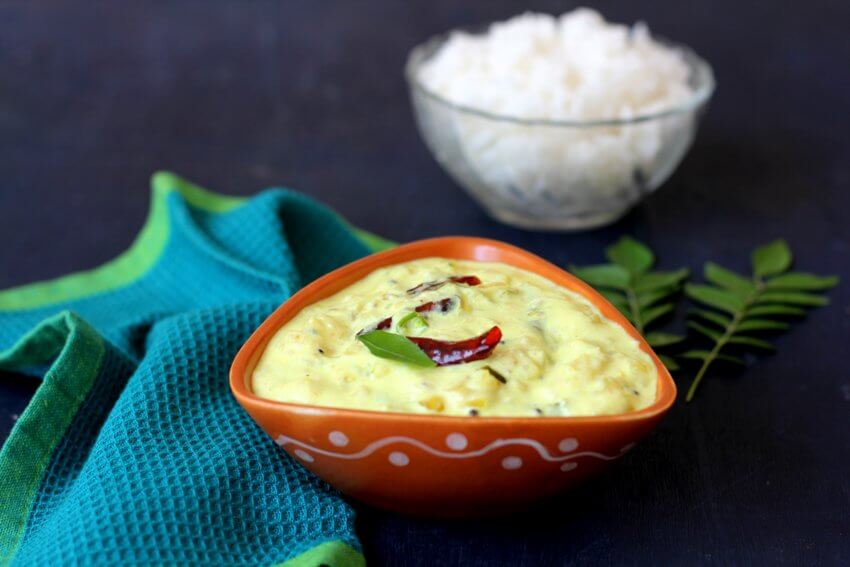 raw mango chutney andhra style
How to make mamdikaya perugu pachadi