Raju gari kodi pulao is a popular restaurant, Ulavacharu signature chicken pulao made with basmati rice, chicken, shallots and Indian spices
Before I start off with the making of raju gari kodi pulao recipe, I need to share something with my dear readers. I have turned vegetarian two years ago and have given up eating meat and eggs. That's the reason why you haven't been seeing any meat recipes on the blog for two years. Though I have given up eating meat, I continue to cook non-vegetarian for the family.
Ever since I stopped blogging nonveg recipes, I have been receiving emails and messages on Instagram and Facebook asking me why I am not posting chicken recipes and they want to see more chicken dishes on the blog. I have been pondering on blogging non veg food for some time now and I have decided to accept the requests of my dear readers. I will blog the non-vegetarian food I cook for my family. You can now look forward to more chicken recipes. 🙂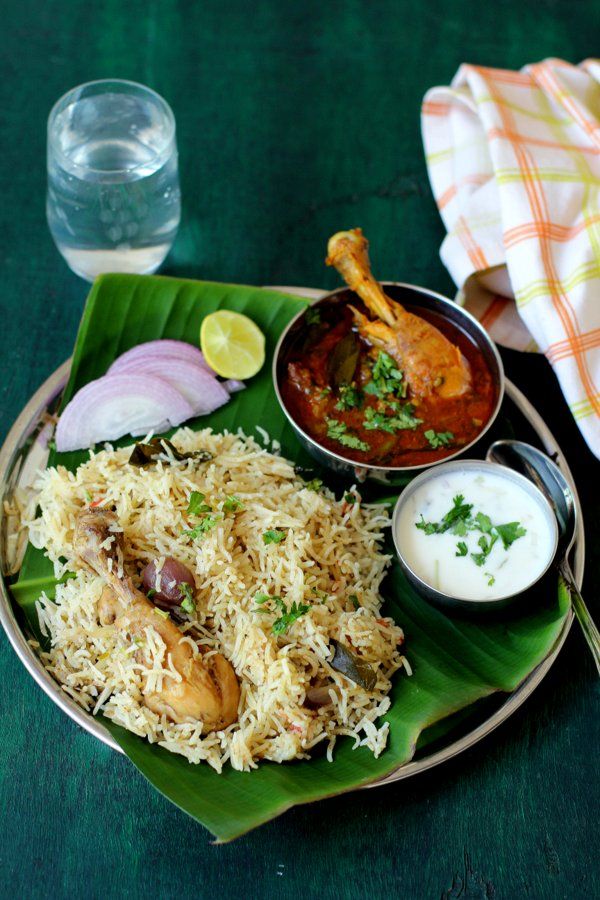 raju gari kodi pulao
During our visits to Hyderabad, we like to eat out in restaurants almost every other day. One restaurant we like to visit is Ulavacharu restaurant. It is owned by a film director Venkat Kuchipudi who is a foodie and restauranteur. The restaurant has a fantastic menu and serves good, tasty food. A very popular dish on the menu is Raju gari kodi pulao which literally translates to king's chicken pulao. I recreated it at home with the help of the video where Venkat Kuchipudi shared the restaurant's raju gari kodi pulao recipe. I made a few tweaks to the original recipe and my family says that it turned out better than the restaurant pulao. 🙂
Whenever I run out of vegetables or am rushed for time and need to make a quick yet tasty meal for the boys, I look for one-pot meal options. Raju gari kodi pulao fits the bill perfectly. Be it a weekday or a Sunday, it makes for a perfect meal with raita by the side. It is a very simple, straightforward chicken pulao recipe. It requires a pressure cooker, basmati rice, lots of fresh light green chillis and shallots (pearl onions or sambar onions). You can also use an instant pot to make this tasty chicken pulao. If you do not want to use either a pressure cooker or an instant pot, you can cook the pulao in a large heavy bottomed vessel too.
The Ulavacharu restaurant raju gari kodi pulao is loaded with roasted golden cashew nuts and has a sticky, extremely moist texture. In our home, we like the chicken pulao to resemble chicken biryani where each rice grain is separate and fluffy. So the images of raju gari kodi pulao that you see in this post might not look like the restaurant pulao but the flavor is spot on, in spite of the tweaks I have made to the original recipe.
The spice of the pulao is solely from the heat of green chilies and fresh green chili paste. The Kodi pulao is simmered in a spice and herb-infused milk concoction which gives it an incredible flavor. I served it with onion raita and a spicy chicken curry. You can also serve it with an everyday simple chicken curry. I will blog the spicy Andhra style kodi kura recipe tomorrow.
The steps to follow while making raju gari kodi pulav
1. Wash basmati rice and soak in water.
2. Prepare brown onion paste.
3. Make garam masala powder.
3. Wash chicken and marinate it.
4. Do the preparation work like peeling shallots and chopping.
The above four steps will take around 20 mins.
5. Finally, prepare the pulao in a pressure cook (35-40 mins)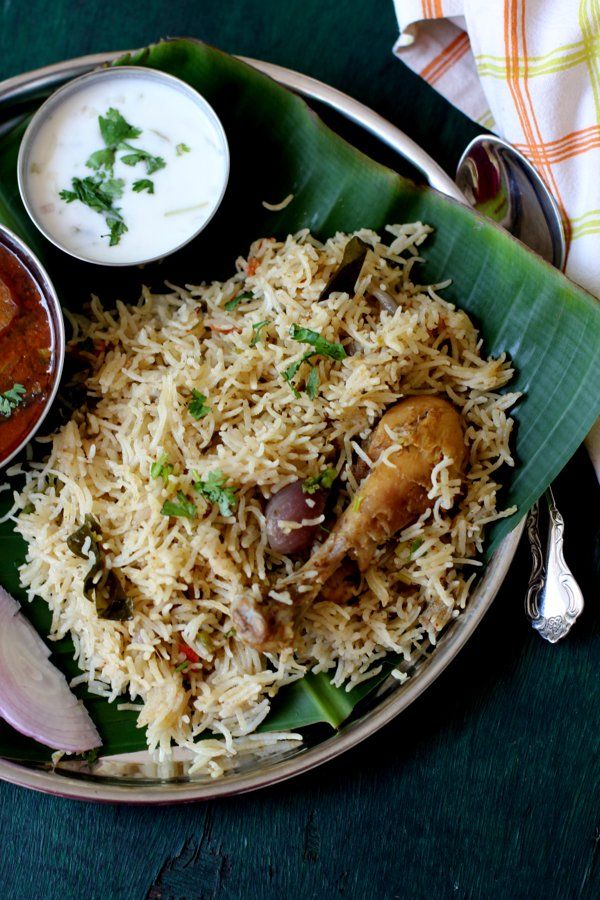 restaurant style raju gari kodi pulao
The key to a tasty raju gari kodi pulao recipe
You need good quality basmati rice to make chicken pulao. Other than basmati rice, I also make it using chitti muthyalu/seeragam rice which is an aromatic rice and perfect for making pulao.
If you want to savor the true flavor of pulao, use shallots or pearl onions. While making brown onion paste, use the normal onions. The shallots have to be well roasted in the spices.
Raju gari kodi pulao recipe doesn't call for the marination of the chicken pieces. I marinated the chicken pieces in salt, lemon juice, green chilies, garam masala powder, curd and brown onion paste. The marinade helps the chicken to be succulent, juicy and tasty.
I used both oil and ghee. You shouldn't be counting calories if you want to relish Raju gari kodi pulao.
I have used a small chopped tomato which gives a depth of flavor to the pulao. You can skip using tomato though as the original recipe does not have tomato.
You need to soak the basmati rice for at least 20 mins. The ratio for rice and water is 1:2. If you use 1 cup rice, you need to add 2 cups water for a soft, sticky texture. I add 1 3/4 cups water for 1 cup of rice to achieve a fluffy rice and each grain is separate.
All you chicken fans out there, do give this raju gari kodi pulao recipe a try. You are sure to relish it. If you do, please share your feedback and pictures of raju gari kodi pulao in the blog comments or on social media. Would love to see them. You will find me on Pinterest, Facebook, Twitter, Google Plus and Instagram.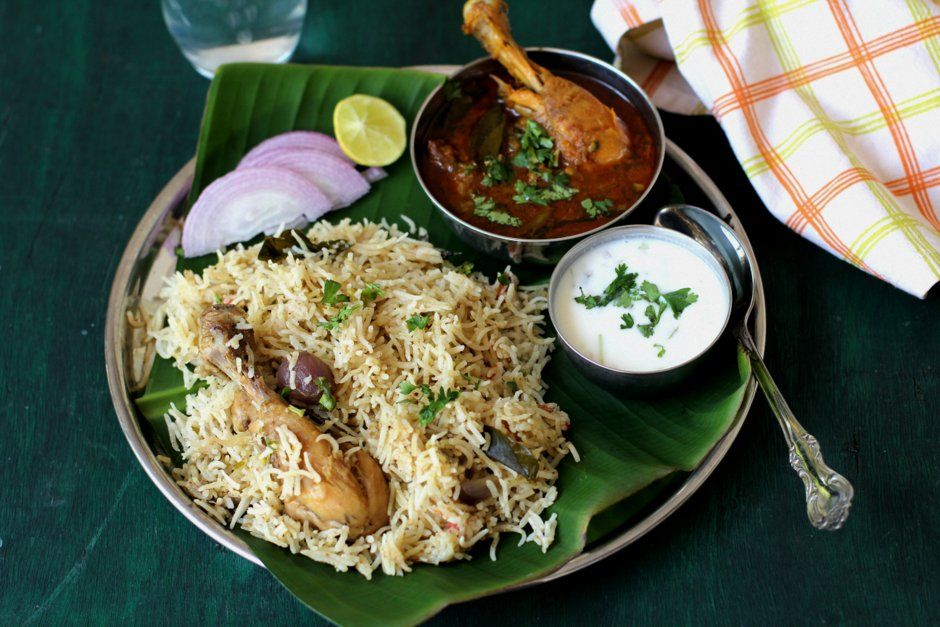 Ulavacharu restaurant raju gari kodi pulao
how to make raju gari kodi pulao recipe