Broken wheat upma recipe, a simple, easy to make, healthy, filling and tasty breakfast or evening tiffin using minimal ingredients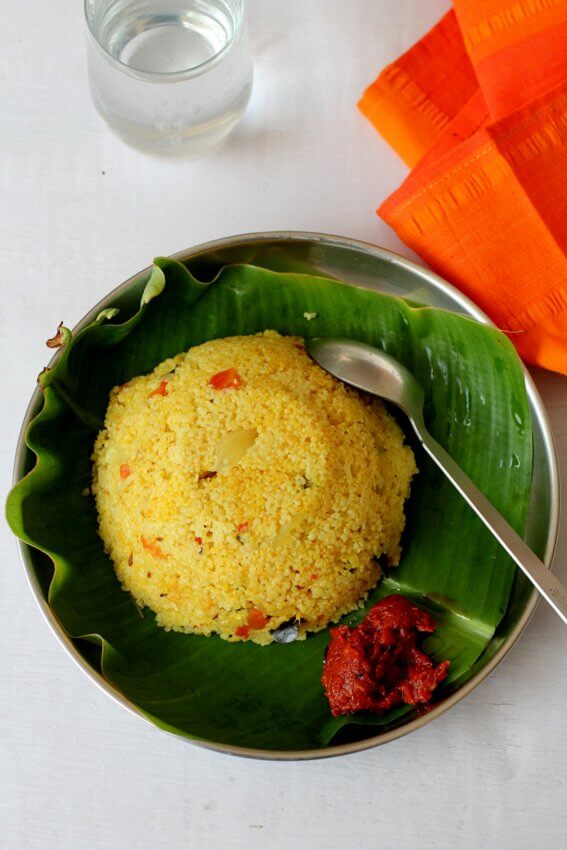 broken wheat upma with tomato pickle
Broken wheat upma is the simplest South Indian breakfast one can ever make. It is my go-to breakfast when I am rushed for time and need a healthy yet filling meal to see me through the day. This fibre rich dish makes for a great evening tiffin or light dinner option when my fridge is almost empty (one of those rare occasions) :).
In Andhra, we call finer version of broken wheat as godhuma nooka or samba rava and is popular among the Telugu speaking folks. It is called dalia in Hindi and godhumai ravai in Tamil. In our home, I usually use cracked wheat to make dalia khichdi, kheer, vegetable khara bath, godhuma rava tomato upma and other upma variations. Majority frown upon upma but I love it when served hot off the stove.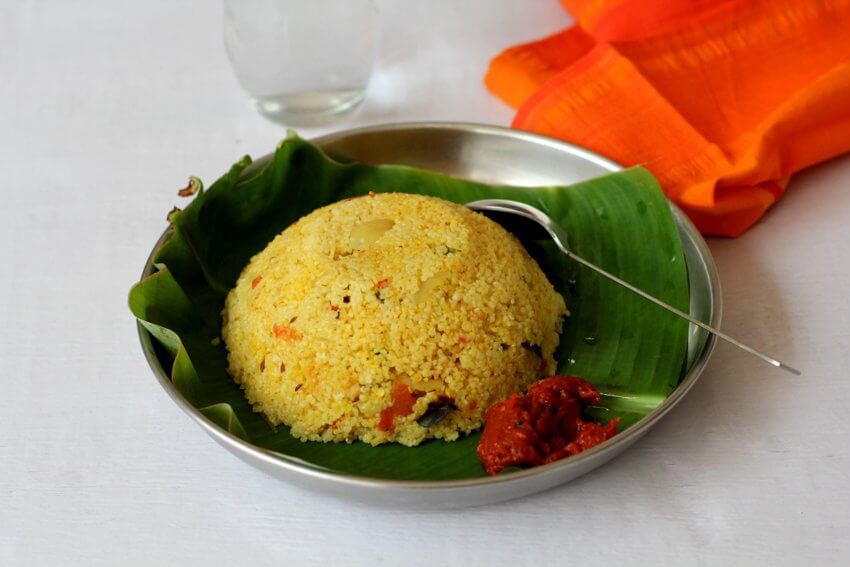 godhuma rava upma recipe
Broken wheat upma is super simple to make using minimal ingredients. I dry roast the cracked wheat in a little ghee, use cinnamon and cloves to flavour the upma and use a combination of ghee and oil for the tempering. These three steps are essential to enhance the flavor of the humble upma. I sometimes throw in a few chopped carrots and beans for added nutrition. This diabetic friendly grain needs more water to cook than the normal semolina or upma rava. For one cup of finer version of broken wheat, you need to add two and quarter cups of water for the grain to cook well. The resultant upma has a loose, dry texture. For a sticky, gooey upma, add 2 1/2 to 2 3/4 cups of water for 1 cup of broken wheat.
You will find many Indian breakfast or tiffin varieties that are quick to make in the archives.
How to make broken wheat upma recipe