Khara bath recipe, an authentic, Karnataka style savory rava masala upma preparation with vegetables, semolina and ghee that's a popular breakfast item in most restaurants in Bangalore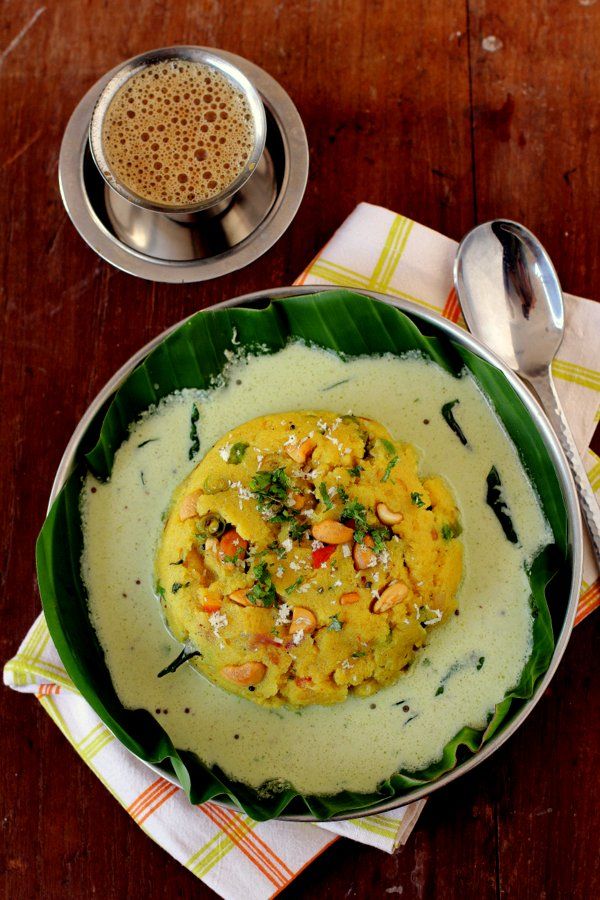 khara bath
It is raining cats and dogs in my part of the world and all I want is a warm bowl of savory goodness that comforts my soul. I made a semolina-based savory dish for our breakfast today. Khara bath may not be rated as the healthiest breakfast recipe but it sure scores high on flavor. This Karnataka special sooji based breakfast is filling, comforting and hits the right spots. Khara bath recipe is very similar to our regular sooji upma but with a twist. The flavor is top notch. The secret lies in the ingredients which include a unique spice blend, khara bath powder, and oodles of ghee aka clarified butter.
Khara bath goes by different names like rava bath, masala bath, sooji bath, semolina bath, tomato bhath and chow chow bath. They all mean the same dish, kharabath. But, there are numerous variations to this tasty breakfast recipe, In fact, its a very popular restaurant item in Karnataka especially Bangalore and Mysore. I have eaten it numerous times at different places like the Brahmin's coffee bar, Darshini, and MTR (Mavalli Tiffin Room). It never tastes the same in any of the restaurants I have eaten. There is always a difference in the flavor of khara bhath at each of these places.
Trying to recreate the same flavors at home is not an easy task. I am sure you will relish the khara bath recipe that I am sharing today since the flavors are spot on. If you are fan of South Indian tiffins, you should give rava bath recipe a try.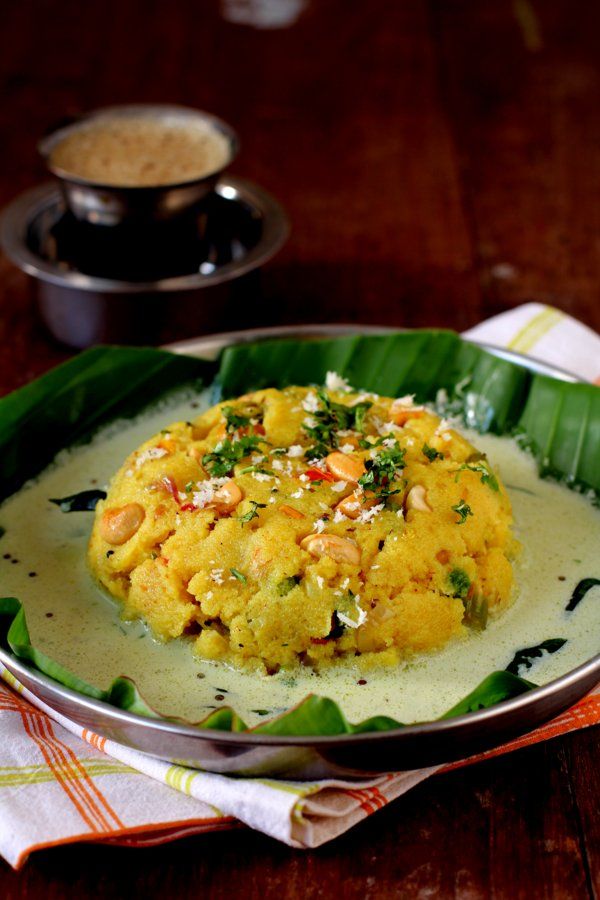 kharabath
The key to a tasty khara bath hotel style
Firstly, the semolina or sooji has to be roasted on a slow flame till it turns pink in color. It is an important step in the making of khara bath.
You need to use at least three vegetables like onions, carrots, and tomatoes. You can add french beans, capsicum and green peas too. I have used onions, carrots, capsicum, green peas and a very small tomato for the recipe I am sharing today. Even if you do not have vegetables on hand, you can use onions and tomatoes.
Khara bhath has a very soft, creamy texture which is soft like a pudding so the semolina to water ratio has to be taken care. For 1 cup of roasted rava you need to use 3 cups of water. Also, the addition of ghee helps achieve that incredibly tasty and smooth texture. If you reduce ghee quantity, you will not be able to savor the true flavor of khara bath. You can use both oil and ghee instead of only ghee.
Other than the tempering of spices that go into the making of khara bath, a roasted and ground spice blend is used which gives it a unique flavor. I have made the spice blend from scratch while making khara bath. You can use homemade rasam powder (mtr brand also works well), vangi bath masala powder or bisi bele bath powder. If you do not have these spice blends on hand, you can add a small pinch of garam masala powder and 1/2 tsp of your regular kura podi you use in your regular cooking. But to savor the true flavor of kharabath, I'd suggest making the spice blend from scratch or use rasam podi or vangi bath podi.
For today's Khara bath recipe, I have used a very small tomato. Next week, I will share another popular variation that uses tomatoes and the khara bath has a lovely reddish color.
Khara bath is usually served with coconut chutney that is more on the liquidy side. Kharabath tastes best when hot off the stove.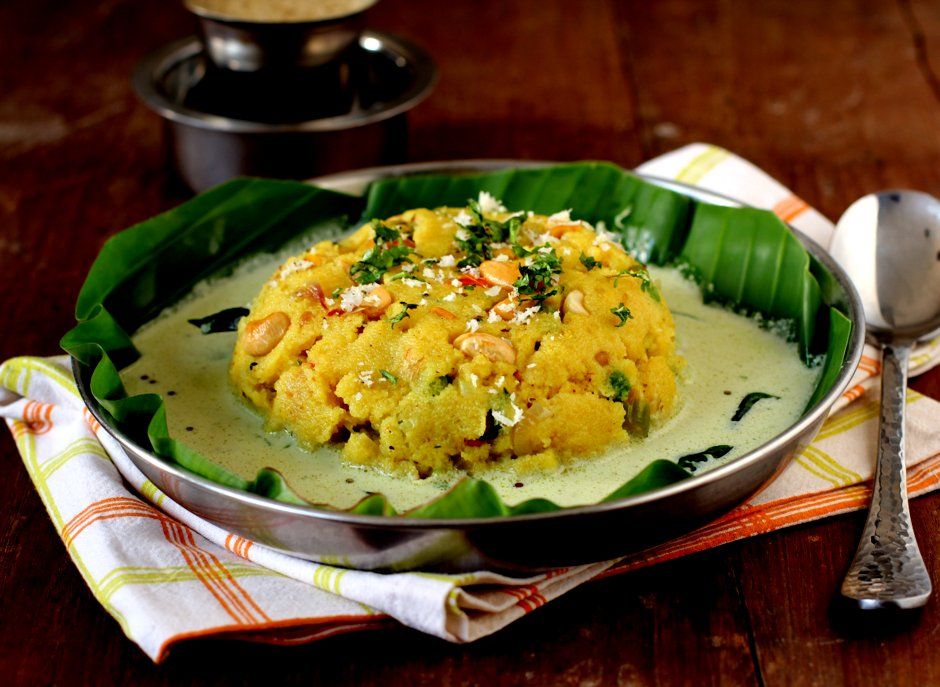 rava bath hotel style
Even if you are not a upma fan, do give this khara bath recipe a try. It has a flavor that is far superior to the humble upma. If you do, please share your feedback and pictures of kharabath in the blog comments or on social media. Would love to see them. You will find me on Pinterest, Facebook, Twitter, Google Plus and Instagram.
How to make khara bath