Hyderabadi khichdi recipe, a delicious rice dish made with basmati rice, masoor dal, and aromatic spices and served with a tangy chutney called 'khatta' or til ka khatta.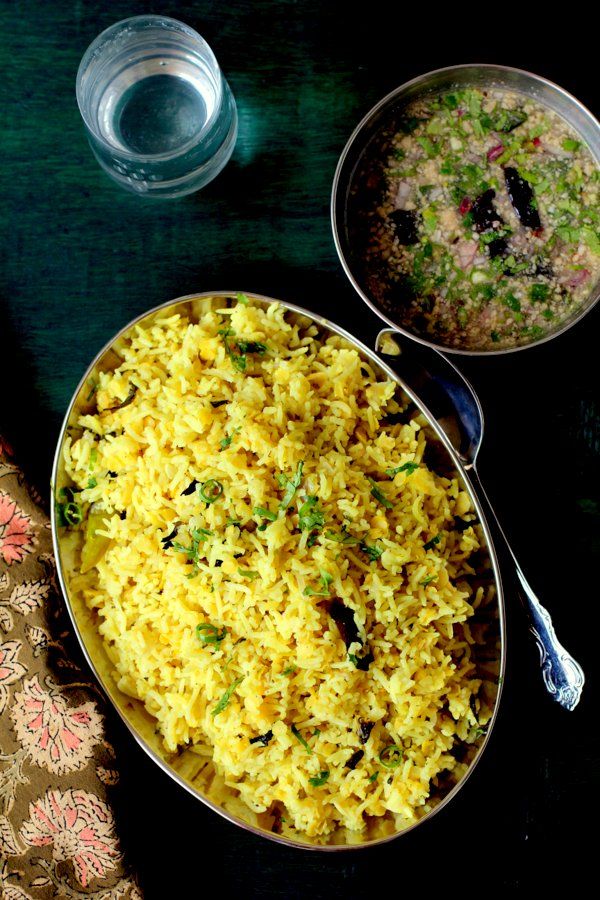 hyderabadi khichdi
I am sure many of you will agree with me that India's most loved comfort food is khichdi. In fact, the Indian government is promoting 'khichdi' as India's superfood. If you are a khichdi lover, you will savor today's rice dish. I am sharing a unique khichdi called Hyderabadi khichdi. It is a flavorful, hearty and filling, one-pot rice and red lentils dish that's served with a tangy chutney called 'khatta'.
The basic khichdi is a simple mix of rice and moong dal cooked with a ghee seasoning of cumin, ginger, green chilies, and turmeric powder. We in the South, make 'Pongal' which is the equivalent of khichdi. I grew up eating this comfort food and Nehal loves it too. It makes for a wholesome meal for toddlers and kids. This rice and lentil hotchpotch is light on the stomach, easily digestible, nutritious and comforting.
Khichdi comes with a number of variations based on the region it's prepared. The texture varies from a soft and creamy mishmash to the fluffy, firm 'biryani' style khichdi where the rice and dal have some bite. A versatile rice dish that you can take it any direction you want in terms of flavor and texture. You can add vegetables of your choice, use a variety of lentils like red gram, moong dal, red lentils or Bengal gram or an assorted mix of lentils. A few khichdi recipes are flavored with aromatic spices like cinnamon and cloves and garnished with ghee roasted cashew nuts. We can serve khichdi with any kind of pickle, chutney, papad, and yogurt/raita. Khichdi is usually served when one is under the weather, sick or recouping from an illness.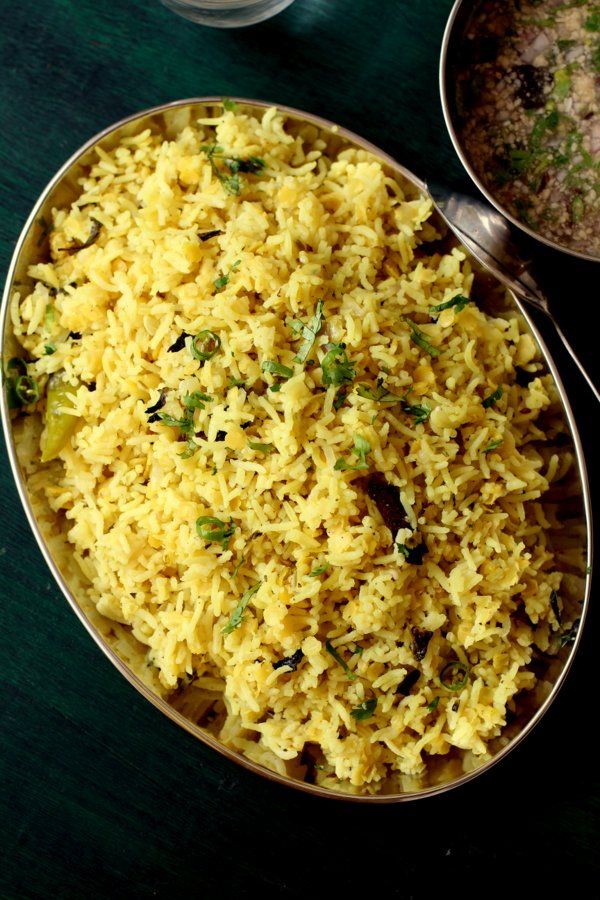 hyderabadi khichdi with khatta
Hyderabadi Muslims make a unique khichdi which is served with minced meat or kheema, khatta (a tangy chutney), khagina or omelette and papad. This Hyderabadi breakfast food is special and made during weekends and festive occasions like Ramzan. Though you can forgo the minced lamb curry and omelette, the tangy khatta is a must-have side.
Hyderabadi khichdi recipe is a unique rice dish served with an earthy, tamarind chutney. It is raw, rustic and extremely flavorful. Til ka khatta or imli ka khatta is a tamarind-sesame seed based watery chutney. There are two to three variations to make imli ka khatta. I am sharing a simple basic khatta recipe.
Til ka Khatta recipe
In a bowl, soak a medium sized lemon tamarind ball in a cup of warm water for 15 mins. You should extract the tamarind juice and strain if required. Add 2 cups of water, 2 heaped tbsp of roasted sesame seeds powder, a small chopped onion, fresh coriander, and salt and mix. You can serve it right away. Alternately, you can add a tempering of spices. You can temper with mustard seeds, cumin seeds, red chilies, and curry leaves. You can also add crushed garlic to the tempering.
The key to delicious authentic Hyderabadi khichdi
You should use desi ghee or clarified butter while making Hyderabadi khichdi recipe. The flavor and aroma of ghee tempered spices like caraway seeds, cardamom, cinnamon, bay leaf and cloves elevate the flavor profile by leaps and bounds.
Usually, moong dal is used to make khichdi but Hyderabadi khichdi calls for the use of red lentils or masoor dal. Onions and fresh mint leaves are also essential for this rice recipe.
The texture has to be like you would cook a biryani where each grain should hold shape and appear fluffy. Follow the recipe to the T to achieve that.
You should eat the khichdi while its warm to savor the real flavor of Hyderabadi khichdi.
If you are looking for a quick meal that is high on protein and full of flavor, go the khichdi way. Hyderabadi khichdi is sure to become a family favorite. Definitely, it is one the best khichdi recipes you can ever make. If you give it a try, do share your feedback and pictures of the dish either here in the blog comments or on social media. Would love to see them. You will find me on Pinterest, Facebook, Twitter, Google Plus and Instagram.
If you are looking for similar khichdi or pongal recipes, I am sharing a few that I have blogged earlier. Katte pongali, Masala khichdi, Pulagam, Sabudana khichdi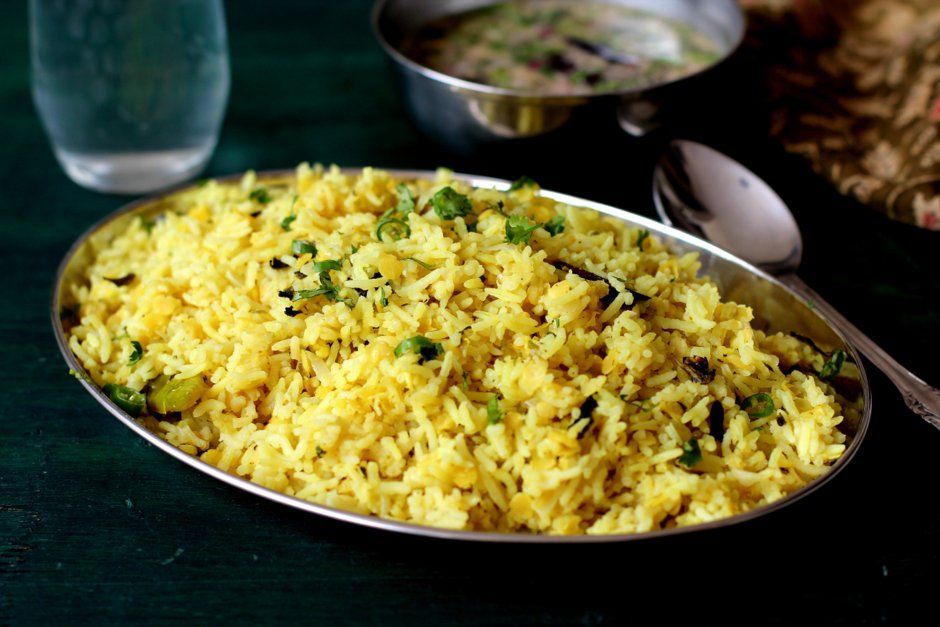 hyderabadi khichdi til ka khatta
How to make Hyderabadi khichdi