Masala khichdi recipe, a quick, easy to make, wholesome and comforting one pot meal using rice, dal, vegetables and Indian spices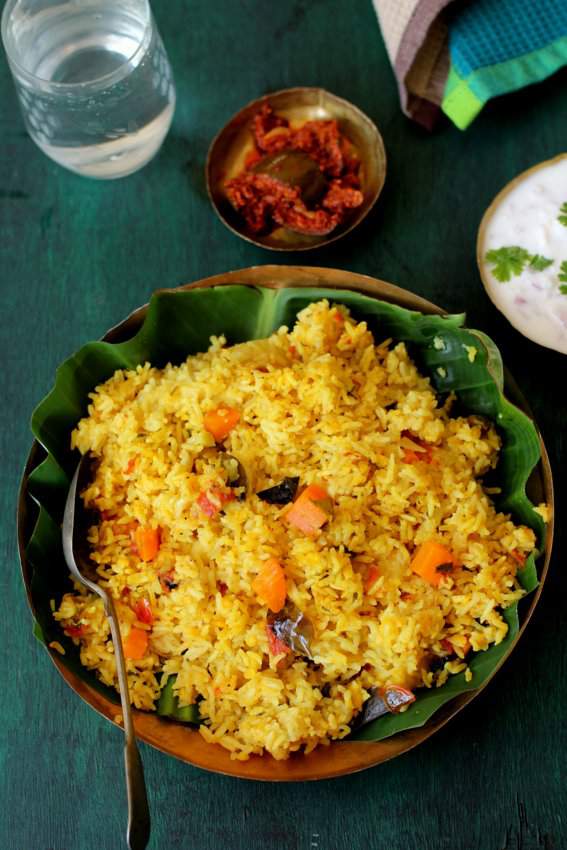 masala khichdi
Khichdi in all its versatile avatars is 'food for the soul', be it the simple khichdi, masala khichdi or the ghee-laden, rich dal khichdi. They're numerous versions and variations to the humble khichdi based on each region of the Indian subcontinent. Each home has its own version in terms of the spices used, the proportion of rice and dal, the variety of lentils used and texture of the cooked khichdi.
Masala khichdi = comfort food at its best! This my perfect go-to meal/brunch option on days when I am rushed for time or have minimal vegetables on hand and want to prepare a nutritious one pot meal for the family.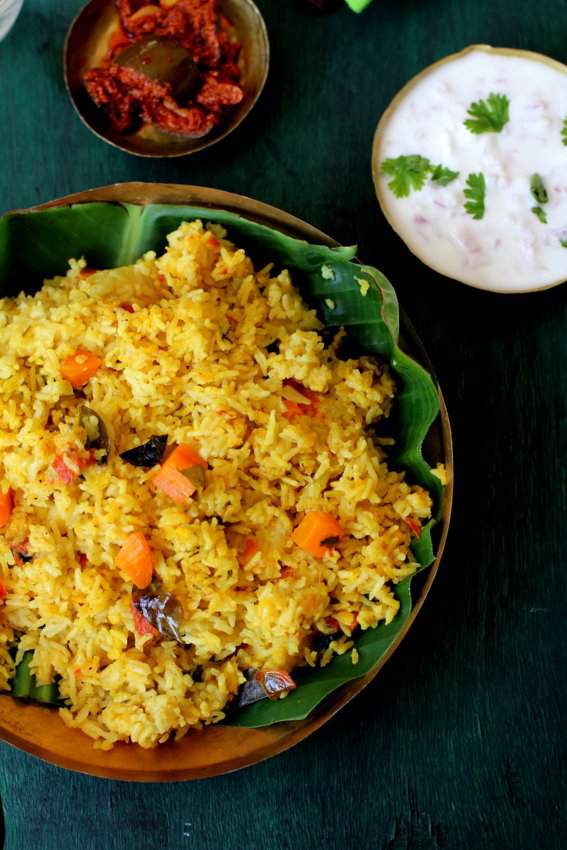 masala vegetable khichdi recipe
Masala khichdi recipe is an easy to make rice dish using few everyday ingredients. The addition of a few spices changes the flavour profile of the rice and lentil dish by leaps and bounds. Rice and dal are certainly a match made in heaven. Turmeric powder lends a beautiful yellow shade to the masala khichdi. I love the versatility of this dish that you can throw in any combination of vegetables or spices and you end up with a comforting flavour.
Few tips to follow while making masala khichdi
This instant masala khichdi can be prepared in the rice cooker or pressure cooker if you are rushed for time. Use whole Indian spices like cloves, cinnamon, star anise, cardamom and bay leaf instead of garam masala powder. The whole spices lend a gentle aroma and flavour to the rice and lentil dish without being overwhelming. You can add any mixed vegetables of your choice like carrot, potato, french beans, green peas, onions and tomatoes.
I prefer jeera rice which is also called chitti muthyalu in Andhra and jeeraga samba in Tamil Nadu. It is a short grain with an aromatic flavour. Whenever I make masala khichdi, I like to use mix dals which include yellow moong dal, arhar dal or tur and chana or split green gram dal.
You can use a combination of ghee and oil to fry the vegetables. If you want a rich flavour use ghee. Having said that, I must mention that this instant one pot dish tastes equally good with vegetable oil.
IF you want a soft textured khichdi, increase the quantity of water. Those who are under the weather prefer a gooey khichdi which is light on the stomach. The soft textured, masala vegetable khichdi is a healthy and nutritious baby or toddler food. I like a firm textured khichdi. So for one cup of rice, use 1/4 cup of tur dal and 1/4 of moong dal and 3 cups of water. The stems of coriander leaves lend a lovely flavour to the khichdi along with aromatic curry leaves. You can serve the masala khichdi with any pickle of choice and yoghurt or raita.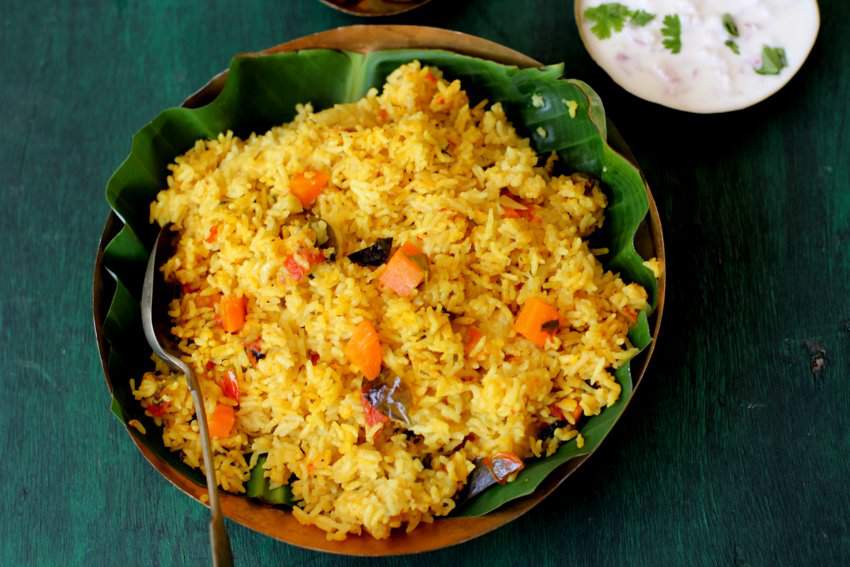 masala khichdi with pickle and raita
It makes for a complete wholesome meal for your kid's lunch box.
How to make masala khichdi recipe