Ghee Rice Recipe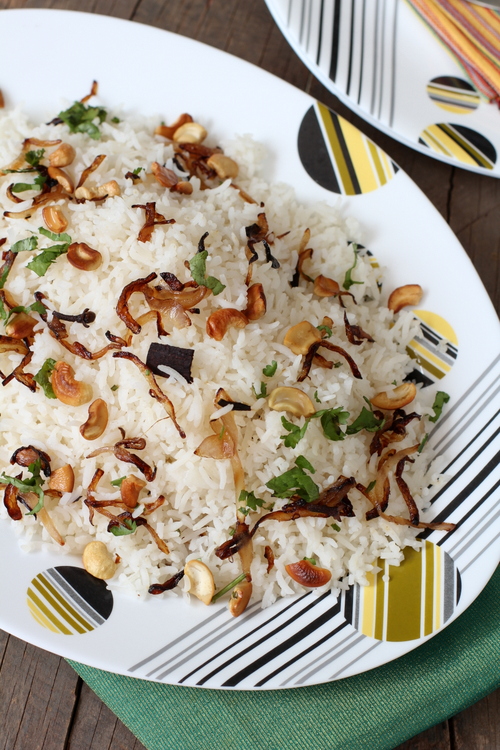 Ghee Rice
Ghee rice recipe is a fragrant, subtly spiced special rice among the variety rice items of India. Laden with clarified butter, caramelized onions, aromatic spices, nuts and coriander leaves, this dish is served on special occasions. When you are pressed for time and need to make a special meal, Ghee rice is the go to recipe. Handful of ingredients, quick and easy to make, rich, tasty and filling. When served with egg or chicken curry, in fact any curry of your choice, you have a special meal to serve family and friends. It goes well with most South Indian dishes like Chicken curry or paneer, egg or meat based curries. I served it with chicken ghee roast and sambar.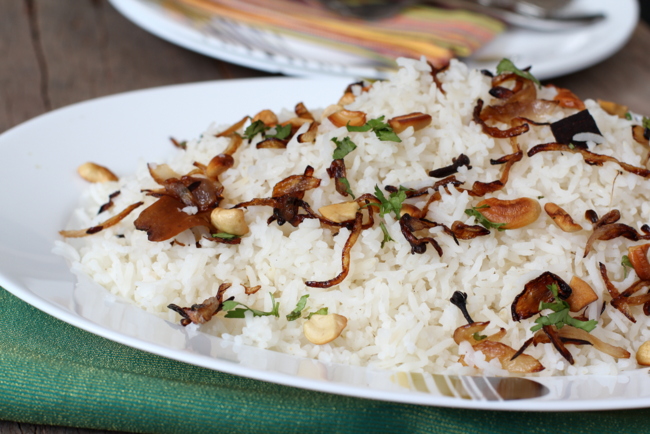 Fragrant rice recipe layered with caramelized onion, nuts and spices
There a few variations of the basic Ghee rice recipe. I am posting a tried and tested recipe that works good for me. Do not skimp the finishing touch of ghee toasted nuts and caramelized onions because they are the key ingredients which lend this dish its unique flavor.