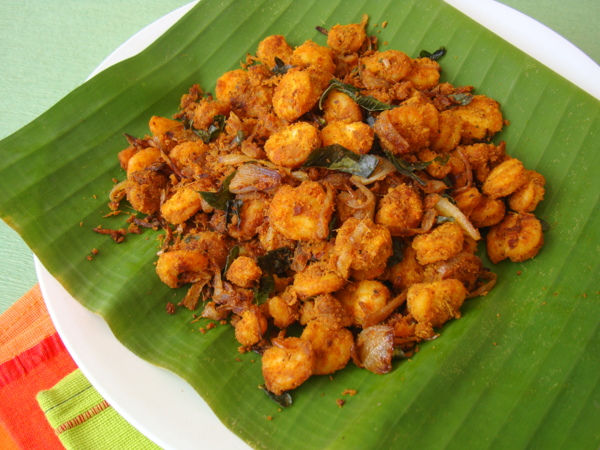 Andhra Style Prawn Fry
My friend sent me a packet of cleaned and de-veined prawns the other day. The prawn was pretty small in size but packed with flavor as my friend rightly pointed out. I got down to making an Andhra style prawn fry. I like prawn and can eat as often as possible without getting tried of it. Usually I cook the prawn in a dry saute style or biryani. Tried a slightly different version of prawn fry this time around and am pleased with the end result.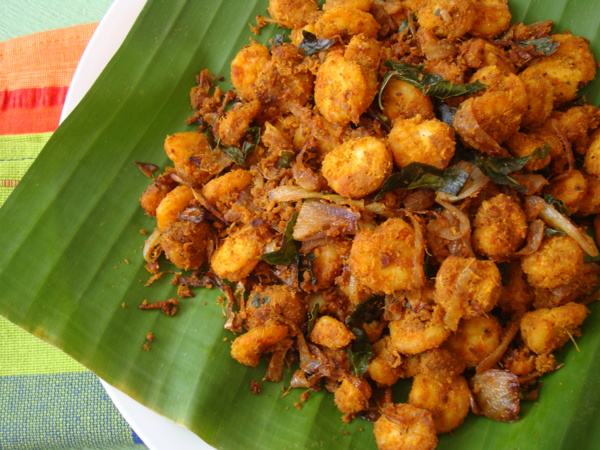 Indian Shrimp Fry
Despite the minimal ingredients and an easy recipe to work around, the flavor of the prawn fry was outstandingly good. I highly recommend all you prawn lovers to try this Andhra style prawn fry recipe and you will not be disappointed. Works great as a starter for a party or as a side with rice.