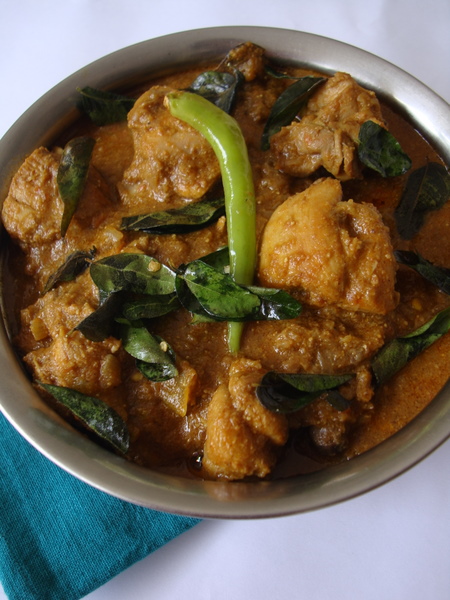 Andhra Chicken Curry
Its nice to be back after a much needed blogging break. Hope my dear readers have had a great start to 2012.
I have a simple chicken curry for you today. The traditional Andhra Kodi Kura aka chicken curry has numerous versions. Each region within Andhra be it Konaseema, Telanagana, Coastal Andhra or Rayalaseema have their own version of chicken curry based on the cultural influence and available seasonal ingredients.
A few days ago, while sifting through my large collection of hand written recipes for a traditional style chicken curry, I found a family recipe for chicken curry given to me by a dear friend who belongs to Konaseema region of Andhra. I'm assuming that this version of chicken curry has its origin in Konaseema. One thing, I can assure you, dear reader that it is an absolute winner of a recipe. Makes for a great accompaniment with flavored rice, biryani or rotis.