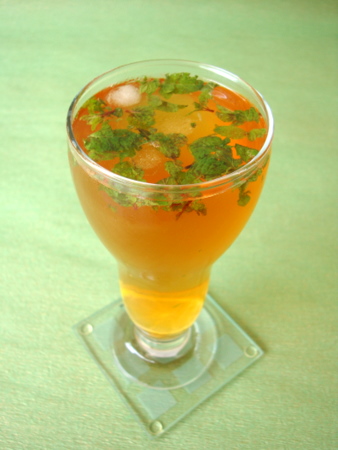 Iced Lemon Mint Tea
The monsoon is yet to hit our coast with no respite from the summer heat. I have been living off chilled summer treats like Cold Coffee, Lemonade and fruit juices these hot sultry days. One of my favorite refresher to drink on a hot afternoon is Iced Lemon Mint Tea. Very refreshing, sweet and lemony flavored tea to beat the heat!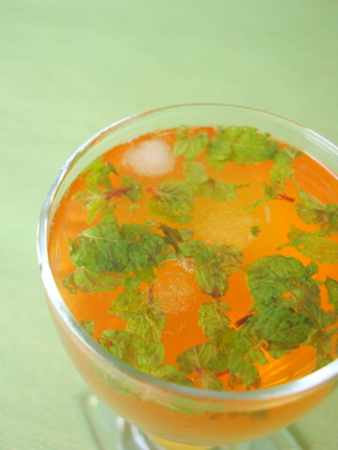 Iced Lemon Mint Tea Recipe
Preparation: 5 mts & Cooling time
Serves 2 persons
.
Ingredients:
1 cup ice water
1 1/2 cups water
2 tbsps sugar or honey
1 1/2 tbsps lemon juice
1 lemon flavored tea bag or normal tea bag
few ice cubes
few fresh mint leaves
2 lemon slices
1 Pour 1/2 cups of water in a vessel. Add sugar and bring to a boil. Turn off heat and place tea bag. Steep for 5 mts and remove the tea bag. Cool the tea.
2 Add cold water to the cooled tea along with lemon juice.
3 Take 2 long glasses and add few mint leaves in each glass. Lightly crush the leaves and place few ice cubes in each glass.
4 Pour the lemon flavored tea in each glass. Add a slice of lemon and serve.