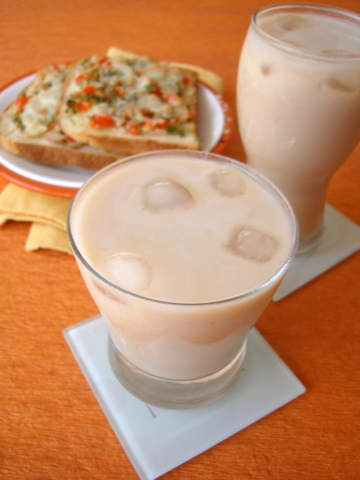 Cheese Toast with Chikku Milk Shake ~ Nehal's Breakfast
Sapota, a popular tropical fruit is rich in nutrients and fibre. I relish the small egg shaped 'pala' variety with a soft and sweet pulp compared to the large round ones.
Chikku milkshake is an apt cold drink to counter the blistering summer heat, a healthy alternate to store bought artificial drinks.
Chikku, Sapota, Sapodilla
Chikoo Milk Shake Recipe
Preparation: 5-6 mts
Serves 3 persons
.
Ingredients:
2 cups ripe chikoo, peeled and de-seeded
1/2 lt low fat cold milk
honey as per taste
1 Blend the chikoo along with a cup of milk for 20-30 seconds.
2 Add the remaining milk and honey and blend for few secs. Serve chilled with ice cubes.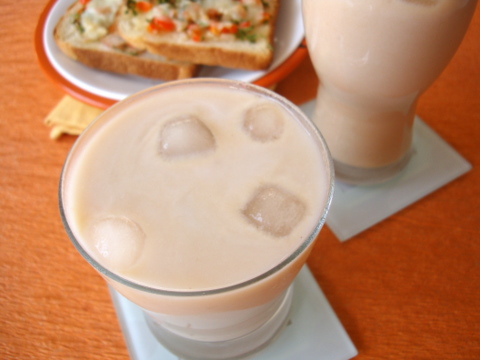 Sapota Milkshake