Ragi Dosa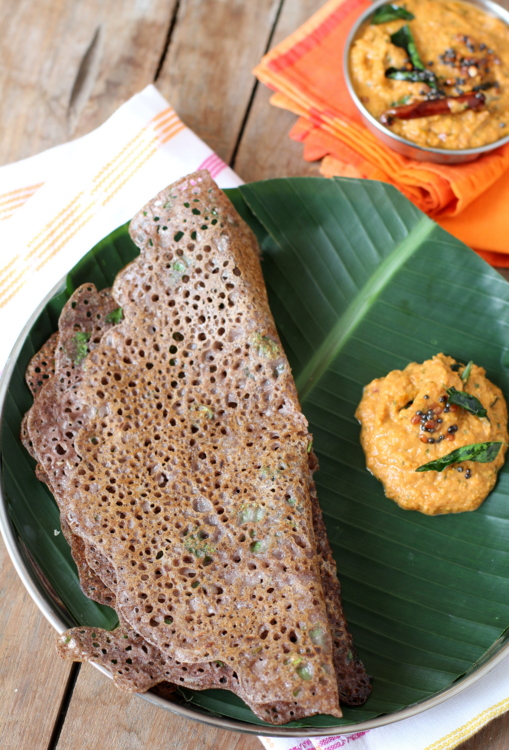 Dosa with Tomato Onion Chutney
Looking for an instant healthy breakfast meal that your family will love? The answer is Ragi dosa! Nutritious, high in dietary fibre, calcium and iron, ragi aka finger millet flour is gluten free, easily digestible with an earthy, nutty flavor. Ragi is popular down South and many families incorporate it in their daily meals in some form or the other.
The ragi dosa that I am posting today is similar to the Rava dosa I have posted earlier. The only difference is the inclusion of ragi flour to the basic rava dosa recipe. These dosas are best enjoyed hot off the stove when they are slightly crisp. I always add green chilies, coriander leaves and buttermilk to the dosa batter which gives a subtle spice and tang to the dosa and elevates the flavor by leaps and bounds.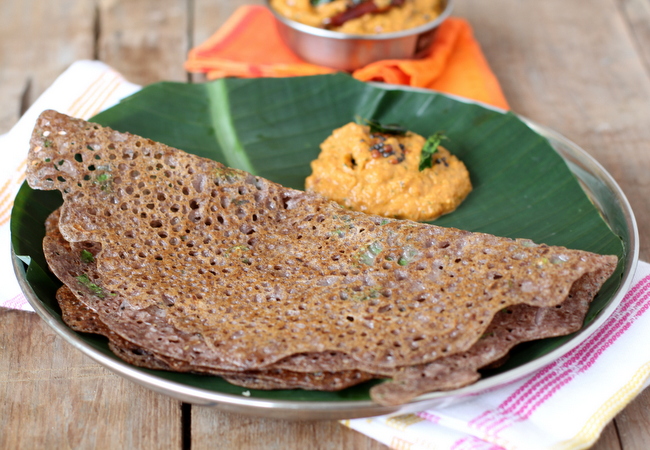 Rava Dosa
Learn how to make ragi dosa that is instant, easy to make, nutritious and tasty! I have earlier posted step by step pictures and tips on how to make rava dosa which can be followed to make ragi dosa.