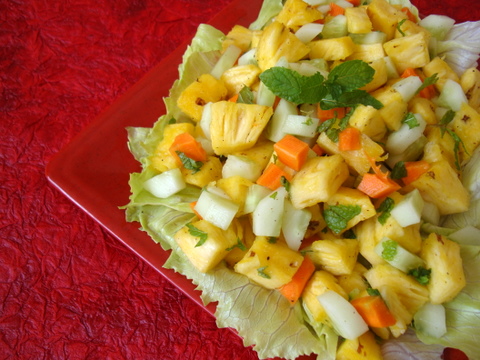 Pineapple Mint Salad
Prepared a Thai inspired salad using pineapple and cucumber, a refreshing medley along with a touch of fresh mint. I omitted roasted peanuts which are an integral part of most Thai salads. You can also add some grated fresh coconut and summer fruit, mango or papaya.
In a bowl, whisk 1 tsp of lemon juice, 1/4 tbsp of olive oil, 1 tbsp of honey, few chopped fresh pudina leaves, salt and crushed pepper to taste. Add 2 cups of pineapple pieces, 1 peeled and chopped carrot and 1 peeled and chopped cucumber. Toss well till combined with dressing. Serve chilled.