Amma prepares pickles which are out of the world and today I'm blogging one of her most-relished pickle recipes using ginger. A bright, unique flavored achar, nilava allam pachadi aka ginger pickle is a perfect combination of sweet and spice. During the pickle preparation the gingery aroma that fills the kitchen is intoxicating and makes your taste buds sing.:) Prepared from fresh ginger root, dry red chillis, tamarind and jaggery, this fiery gingery pickle can spice up your meal be it with rice, rotis, dosas or idlis and works as a digestive aid too. Stays fresh for quite a while if refrigerated.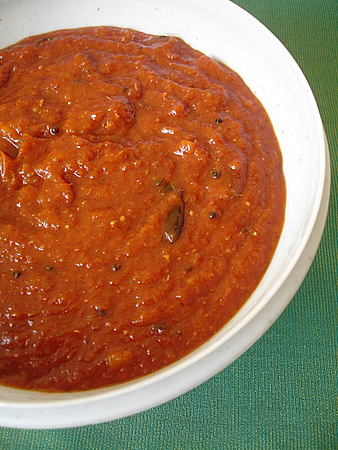 nilava allam pachadi
Nilava Allam Pachadi Recipe
Recipe Source: Amma
Prep & Cooking: 30 mts
Cuisine: Andhra
.
1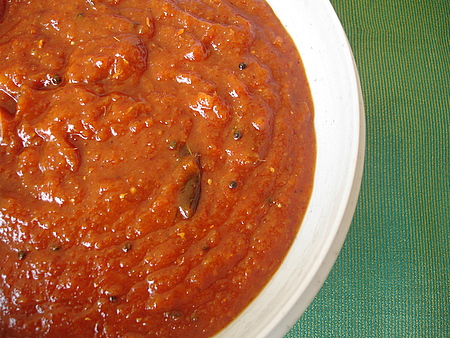 ginger pickle
Note:
Alternately, you can add store bought or pre-ground red chilli pwd (used for preparing pickles) 1 1/2 -2 tbsps and 1 tsp methi pwd to the ground ginger mixture instead of frying the dry red chillis and methi seeds. Coriander seeds and cumin are optional ingredients.