The traditional Indian vegetarian meal which is simple, highly nutritious and comforting is the dal-chawal (lentil-rice) as known in N.India or pappu-annam as known to us Andhras, down south. No Indian meal is complete without the protein packed superfood, dal, which continues to be our culinary tradition throughout the length and breadth of the country since times unknown.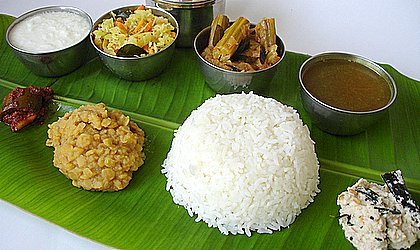 As its the dal month here at my site, today I am blogging a dal which is very dear to us Andhras, kandi pappu or yellow lentils. Yellow lentils, a major source of protein, form a part of the daily diet of the Andhra vegetarian meal. I have researched about these lentils and complied a list by which this lentil is known in other Indian languages.
English – Red Gram/yellow lentils
Hindi -Arhar dal
Bengali- Arhar dal
Marathi- Tur Dal
Gujarati- Tuver Dal
Tamil- Thuvaram Paruppu
Malayalam- Thvara Parippu
Telugu – Kandi Pappu
Kannada- Togri Bele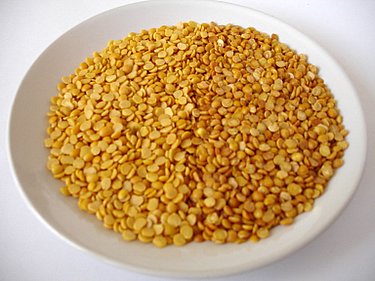 Mudda Pappu is the quintessential comfort food of Andhras. Pressure cooked tur dal, mashed and salted is served as a first course in the Andhra traditional meal, and is eaten mixed with hot steamed white rice, a dollop of ghee and the famous Andhra avakai (mango pickle). No words can describe the down to earth flavor of the dal and comfort of this delicious combination. Its sure manna from heaven!!
Preparation of 'mudda pappu' is very simple. When cooked right, these lentils which are chewy yet tender, are very flavorful and comforting. Traditionally, Indian toddlers and children are fed a nutritious diet of lentil and rice with a dollop of ghee (clarified butter) during their growing up years.