Hotel style coconut chutney that makes for a delectable side with idli and dosa and most South Indian tiffins.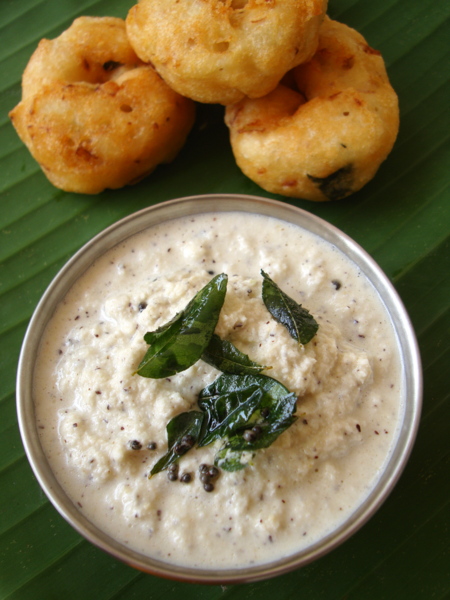 Hotel Style Coconut Chutney
We make coconut chutney at home often, twice a week at least. Satish relishes a hotel style coconut chutney recipe that I prepare. Its only recently that I chanced upon this recipe thanks to my aunt who made it on a visit to her home. I am not sure of its origins but this recipe is a WINNER and am sure you are going to love it.
The key is use fresh coconut gratings and not to go over board with the spices. Subtly spiced and tempering with curry leaves gives the coconut chutney all the charm it needs to be your favorite side with dosa and idli.