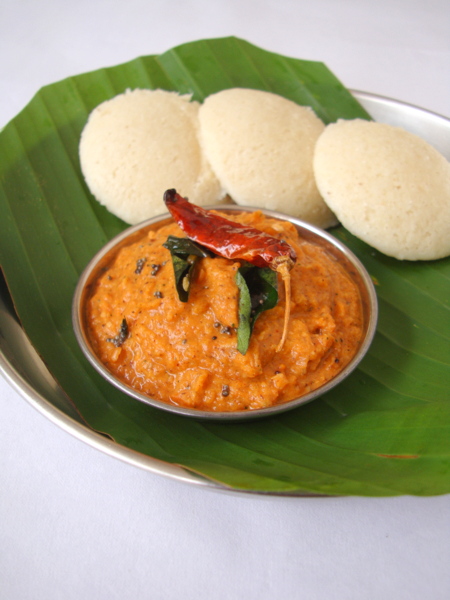 Chettinad Tomato Chutney with Idli
Today, I present an absolute winner of a recipe, Chettinad tomato chutney. Chutney aka Pachadi is a revered dish in our home and my blog is testimony to it. Chutney recipes are numerous with various permutations and combinations. I do not follow any particular chutney recipe as such when I venture out to make a pachadi. I just add a twist to an original chutney recipe by tweaking it and a new chutney flavor is born.
I wanted to make an authentic Chettinad tomato chutney to go with idli for breakfast and went about searching through my large collection of hand written recipes for one. I found a couple of chettinad chutney recipes but was not sure how authentic they were but settled for this particular chutney recipe as I liked the list of ingredients that went into its making. I'm glad I made it. Its the coconut milk which elevates the flavor of the tomato chutney. Spicy with slight tang and sweet notes, Chettinad tomato chutney is sensational and a keeper.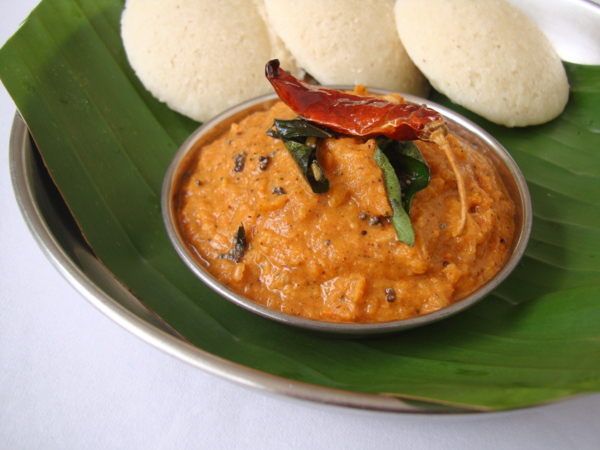 Tomato Chutney with Idli