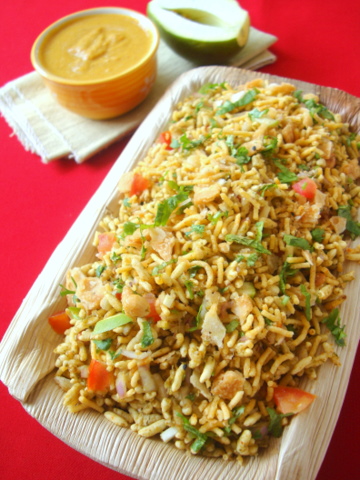 Another favorite chaat of mine, Bhel Puri, is light on the stomach and super quick to bring together. A popular street food, Bhel puri, is prepared with puffed rice, an assortment of chutneys, peanuts and crushed papdi and sev. Garlic chutney is an optional ingredient and I personally prefer without garlic chutney.
Bhel Puri Preparation:
In a wide bowl, add a tbsp each of green chutney and sweet chutney and a dash of garlic chutney (optional). Add 1 finely chopped onion, 1 finely chopped tomato, 1 chopped boiled potato, 1 1/2 tbsps chopped raw mango, 1/2 tbsp of chopped fresh coriander leaves, 1/2 tbsp lemon juice, salt to taste, 2 tbsps roasted peanuts and pinch of chilli pwd. Mix all the above ingredients well. Add 4-5 cups of puffed rice (murri/marmaralu/murmura/kurmura) and combine well. Garnish with crushed sev and papdi. Serve immediately.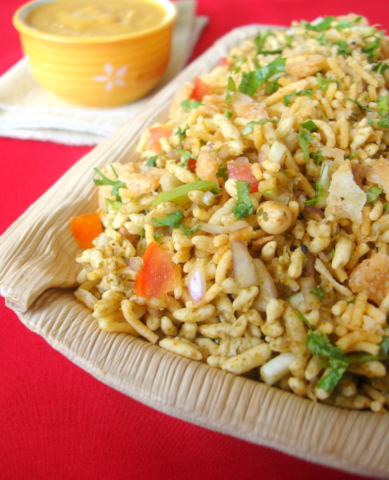 Bhel Puri Chaat