Bellam Kudumulu – Vinayaka Chavithi Recipes Andhra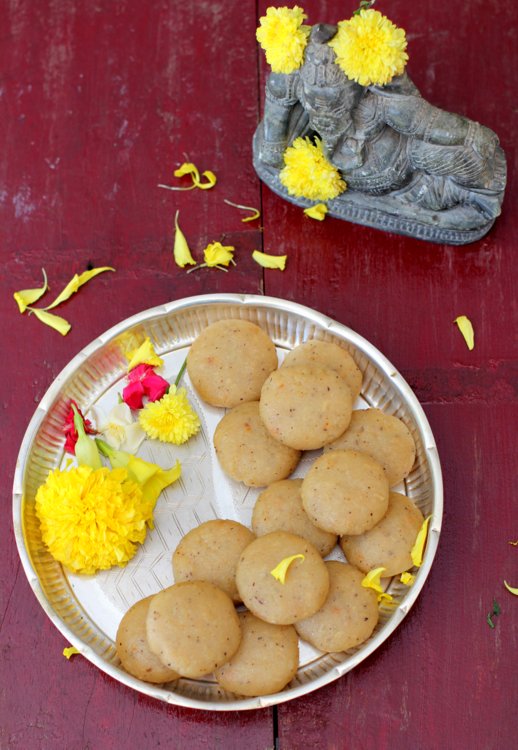 Bellam Kudumulu
Bellam Kudumulu also called Teepi Kudumulu is a traditional Andhra sweet dish prepared for Vinayaka Chavithi. Rice flour is the star player in this popular festive treat that is a favorite of Lord Ganesha. Rice flour, jaggery, coconut and cardamom are cooked together to a gooey mixture that is kneaded before being shaped into flattened discs and steamed. The steamed dumplings scented with cardamom have a subtle sweet flavor and are quite addictive like bellam undrallu.
Teepi kudumulu dough cooked, cooled, shaped and ready to be steamed
You can add a fistful of soaked chana dal to the boiling water before adding the rice flour. The addition of the dal lends an earthy flavor to this humble offering. Makes for a good evening snack for kids and adults alike. 🙂
Here are a few more Vinayaka Chavithi recipes Andhra style that you can make for Ganesh pooja 2014.
Undrallu
Bellam Undrallu
Paala Undrallu
Kudumulu
Uppu Kudumulu
Pulihora
Payasam
Appalu
Garelu (Vada)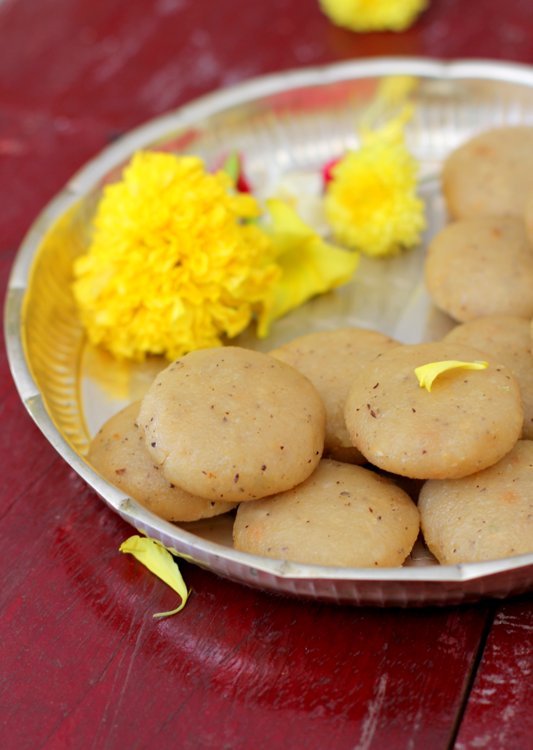 Bellam Kudumulu Recipe ~ Vinayaka Chavithi Prasadam