I have a beans fry recipe for you today. I notice that there are very few recipes with beans on my blog despite me making beans often in my home. I usually make a simple indian vegetarian stir fry dish to go with a tangy dal based stew, Pappu Pulusu and rice. I used the magical Pappula Podi to jazz up some plain french beans and it took me less than 20 mts to prepare.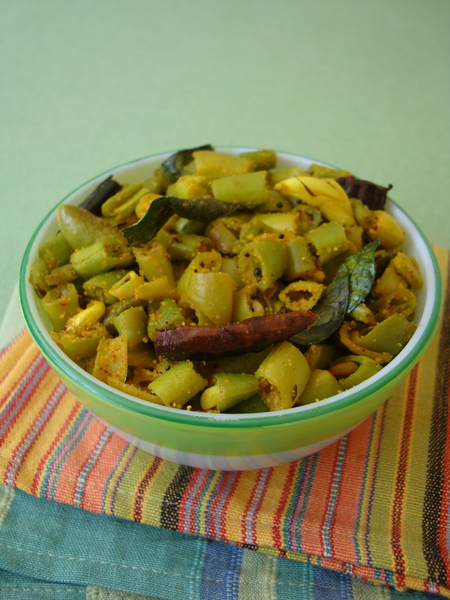 Beans Fry
Healthy, hearty and flavorful Andhra style beans fry that goes well with rice and sambar/pappu pulusu or with rotis. You can add a bit of fresh coconut as a final garnish.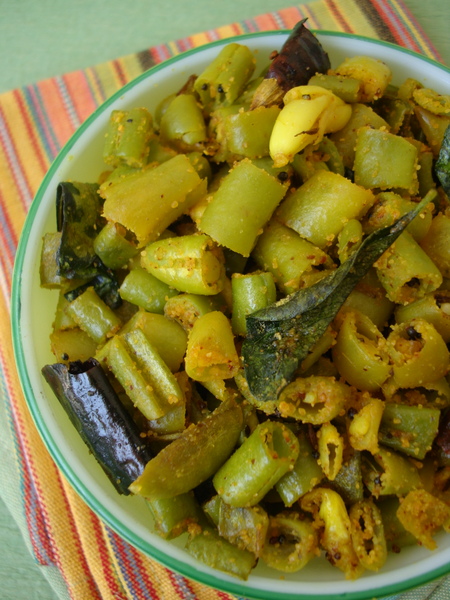 Beans Fry Andhra Style
How to make Pappula Podi
Dry roast 2 dry red chilies and 1/4 tsp cumin seeds for a minute. Add a tbsp of grated dry coconut and roast for half a minute. Cool and grind to a fine powder along with 1 or 2 cloves of garlic, 1 1/2 tbsps of roasted chick peas (dalia/putanala pappu) and pinch of salt.