Appam Recipe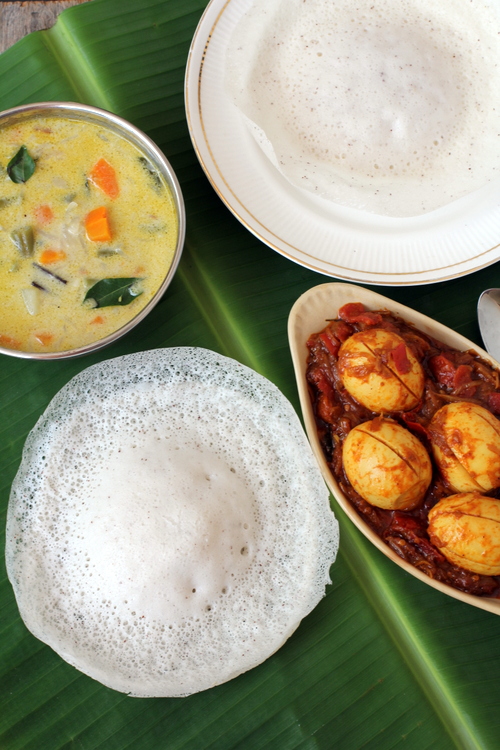 Appam with Vegetable Stew & Kerala Egg Roast
Appam is God's own country's revered food and most popular among Kerala breakfast recipes that are healthy and easy to make. These white lacy pancakes have a crisp side with an airy, soft on touch, fluffy center. Appam recipe uses minimal ingredients, simple to make and usually served with a range of sides like vegetable stew or chicken stew, sweetened coconut milk, Kerala egg cury, egg roast, korma, chutney and kadala curry.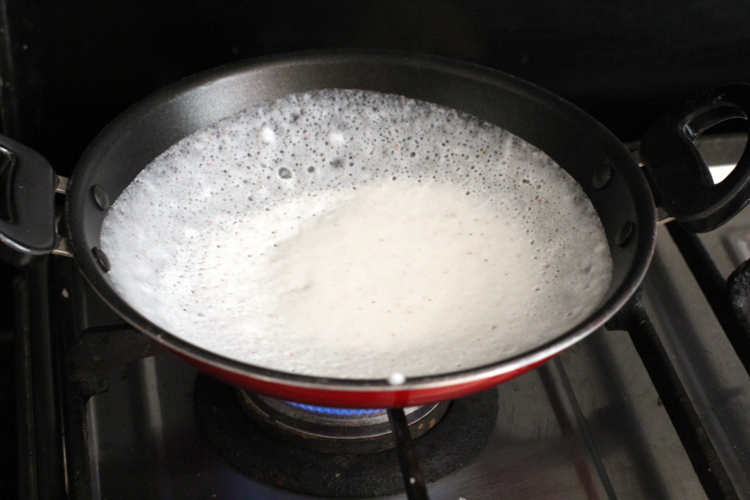 Appam cooking in a non stick appam pan
Traditional appam preparation calls for the use of toddy aka kallu for the frementation of the appam batter. The alternate methods for fermenting appam batter are yeast or cooked appam batter in place of toddy. I have prepared appam recipe with both yeast as well as cooked appam batter and I prefer the latter in terms of flavor. I served Appam with Kerala style vegetable stew and egg roast, the recipes of which I will post tomorrow.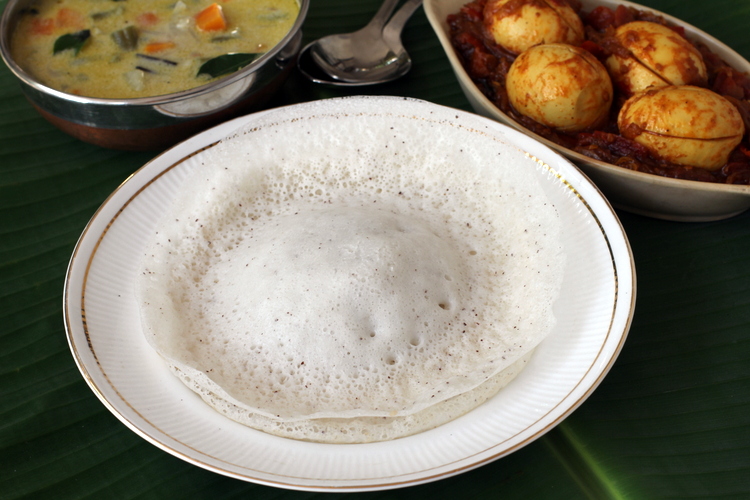 Kerala Appam ~ Lacy White Hoppers