Strawberry milkshake recipe, a refreshing, creamy dessert beverage made with ice cream and strawberries that kids love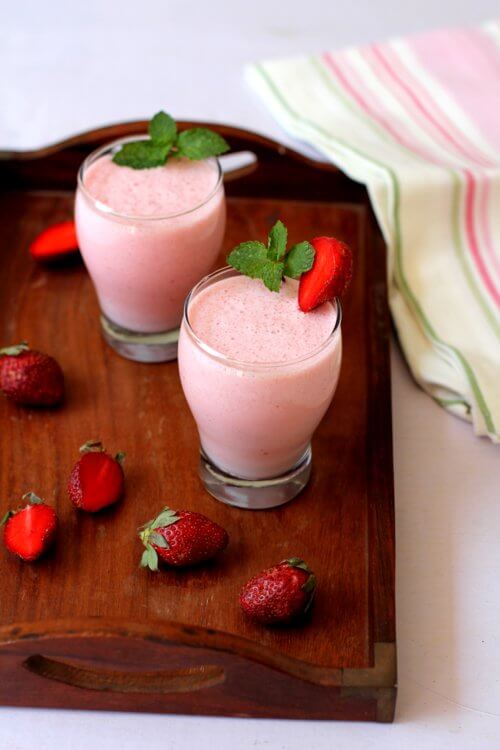 strawberry milkshake
Strawberry milkshake is my son's favorite beverage and when fresh strawberries are in season, I have to make it for him as an after school snack or dessert. Smoothies and milkshakes are a great way to incorporate the seasonal fruits into our diet as they provide the necessary nutrition to our body. Strawberries are rich in Vitamin A and K, antioxidants and provide fibre and folic acid. Its good to incorporate fresh seasonal fruits in one's diet and I like to indulge in a fruity milkshake once in a while.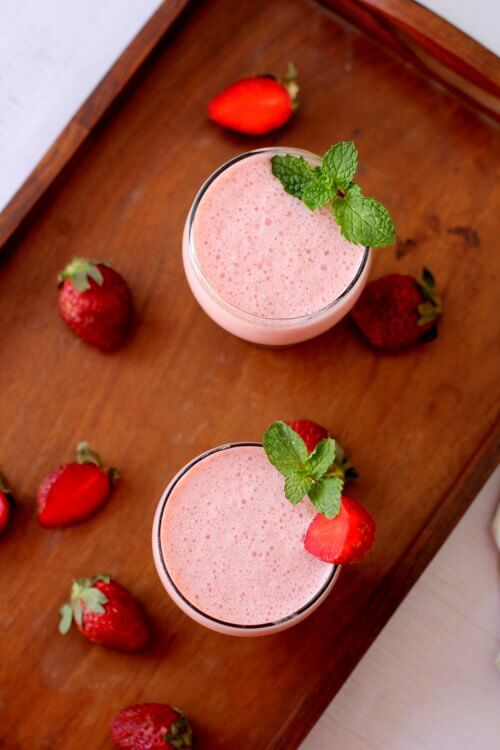 strawberry milkshake recipe
A milkshake is not a "real milkshake" if there is no ice cream in it. And we are not going to talk about calories in the strawberry milkshake. The key to today's strawberry milkshake lies in good quality strawberry ice cream.
If you plan ahead for making strawberry milkshake recipe by chilling the strawberries and boiled milk, it ensures a smooth and creamy milkshake. Freezing the strawberries or strawberry puree does wonders by giving you a thick, chilled texture. An utterly delicious with a beautiful pink tone milkshake that's bursting with strawberry flavor.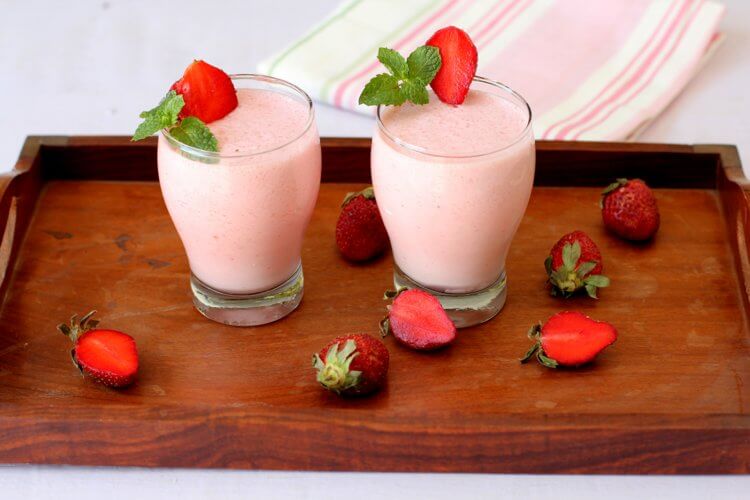 strawberry milkshake with ice cream
If you have the ingredients for strawberry milkshake recipe in your fridge, do yourself a favor and make this creamy, decadent fruity dessert beverage. 🙂
Learn how to make strawberry milkshake recipe with ice cream