Strawberry Recipes – Strawberry Cupcakes with Strawberry Cream Cheese Frosting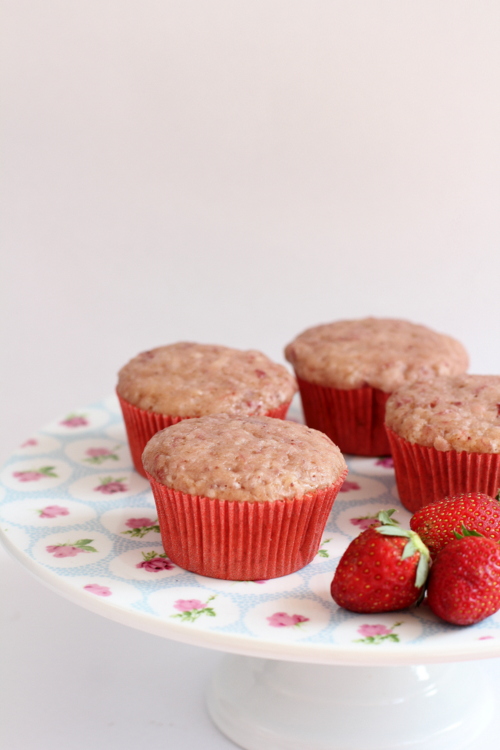 Strawberry Cupcakes
I had loads of fresh strawberries in my fridge and was looking at some strawberry recipes to try. I made a large batch of Strawberry compote and froze to make smoothies for Nehal during the hot summer months. Today, I made Strawberry cupcakes with strawberry cream cheese frosting. Sweet, aromatic and fruity where both the strawberry cupcake and frosting recipes incorporate fresh strawberries. While baking these cupcakes my kitchen was filled with an aroma that was amazing.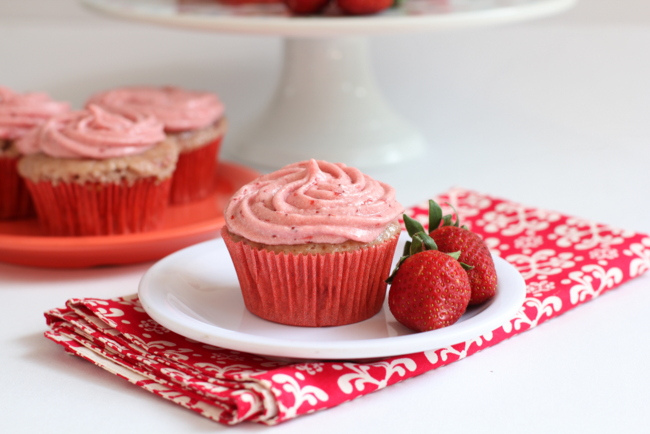 Fresh Strawberry Cupcakes with Frosting
The strawberry flavor is just right and the next time I make them I will add some fresh chopped strawberries to the batter. With a pretty pale pink color, the cupcakes were moist, not overly sweet and with the right amount of tartness. I made a cream cheese frosting that included cooked strawberry puree. It was slightly runny and I kept the frosting in the fridge for a while and frosted the cupcakes.
If you want to make a special treat for Valentine's Day, try these cupcakes and surprise your loved one. 🙂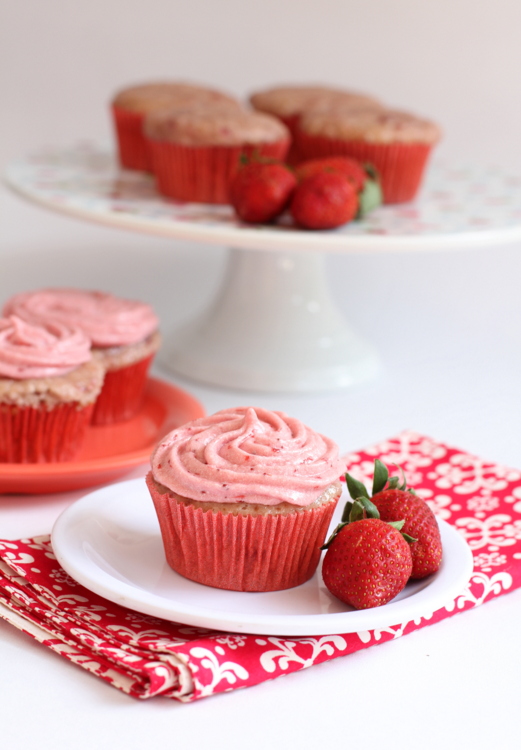 Strawberry cupcakes with strawberry cream cheese frosting