A Merry Christmas to all my dear readers and Happy Holidays!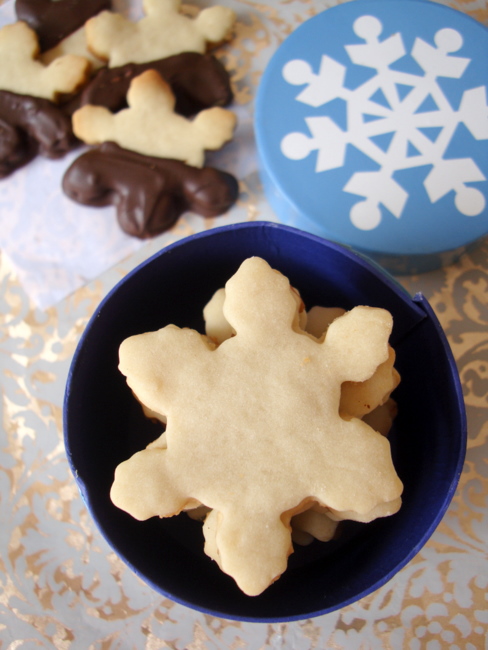 Shortbread cookies are a ubiquitous part of the Christmas cookie platter. A traditional, classic Christmas cookie recipe that is one of the simplest and best cookie I made this Christmas. I adapted this recipe from Joy of Baking website. The shortbread cookies were not too sweet, had a buttery aftertaste and absolutely melt in the mouth.
For soft cookies, roll them slightly thicker. For a crisp cookie, roll them thin and lower the baking temperature. Well, there are endless possibilities/flavors you can work around the basic shortbread cookie. You can flavor the shortbread cookies with lemon zest, vanilla, saffron, cardamom, cinnamon, nutmeg, cloves or herbs like rosemary. Nehal loves shortbread cookies that are dunked in chocolate and I like them plain with my evening cup of masala chai.