Mocha Cupcakes with Espresso Buttercream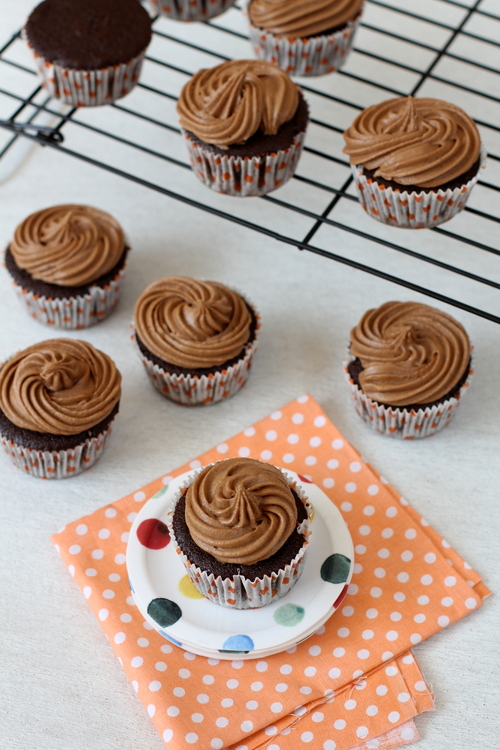 Mocha Cupcakes with Espresso Buttercream
A favorite cupcake recipe where chocolate and coffee are a match made in heaven. You can never go wrong with this addictive combination. I made Mocha cupcakes with espresso buttercream frosting for a potluck party. These cupcakes that I adapted from Evil Shenanigans lovely blog provide a double dose of espresso flavor, both in the cupcake and frosting. The coffee flavor was just right without being too overpowering.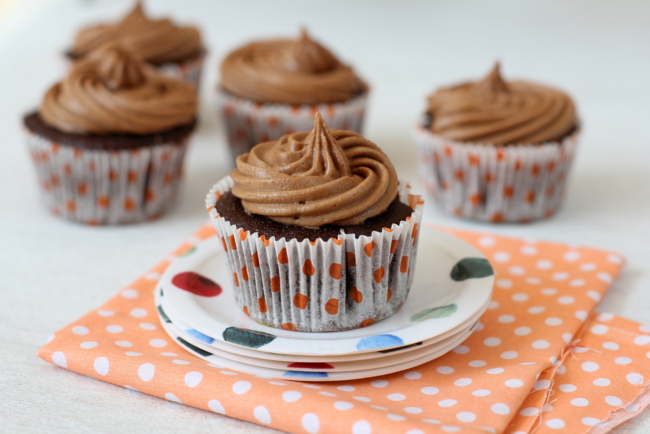 Chocolate Coffee flavored Cupcakes with coffee flavored buttercream frosting
A decadent concoction with a perfect balance of flavors and wonderful texture that works as a great holiday dessert.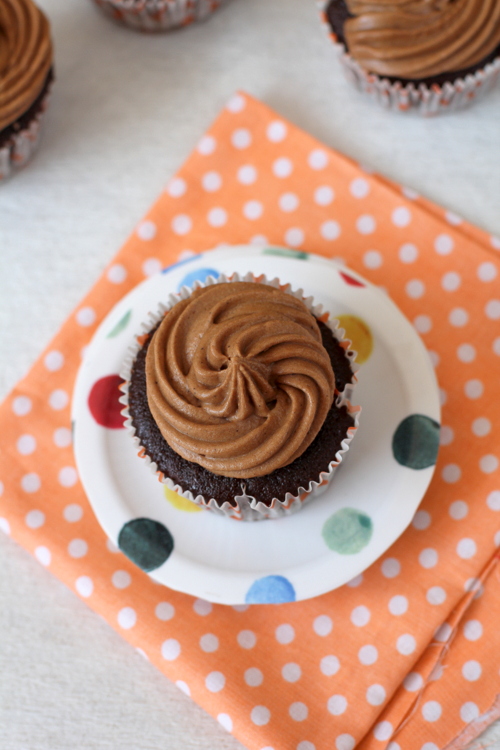 Espresso Buttercream Frosting