Mango mastani, a delicious, very popular, chilled beverage of Pune made with mango puree, milk, ice cream and nuts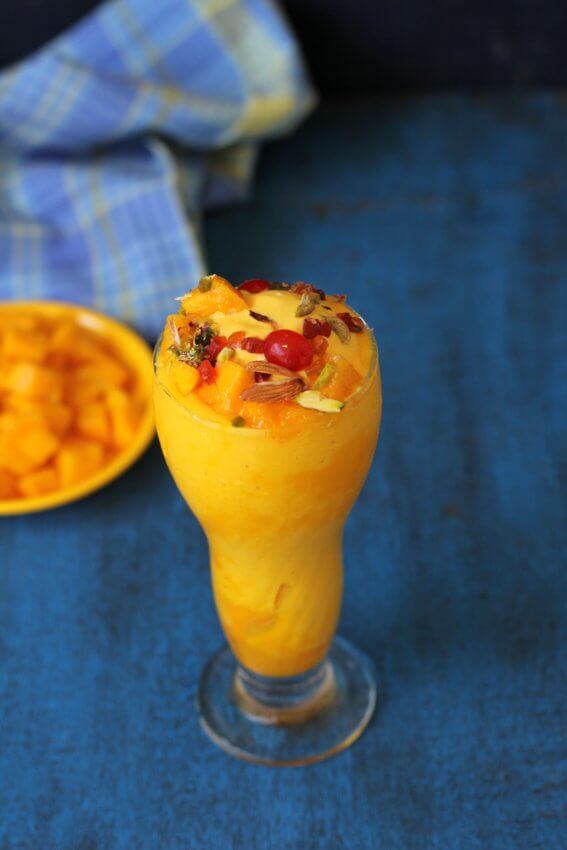 mango mastani
Mango mastani! Sounds unique, right? It is a concoction of a chilled, thick mango milkshake, mango ice cream, fresh cream and chopped dry fruits. A special beverage of Pune and a popular one at that. The simple pleasures of life are sipping on chilled beverages and mango desserts during the hot summer season. Preparing juices, shakes, smoothies are high on the priority list during the summer months. So continuing on my mango masti series, I present to you mango mastani pune style.
I have tasted it many years ago on a trip to Shirdi en route Pune. Pune is well known for its street food and there are a number of 'Mastani' or cold drink houses that sell a variety of milkshakes and drinks. Interestingly, the name of this delicious mango based "ice cream cold drink" has a history to it. An age-old cold drink house served this chilled mango drink to its customers who praised its flavor and called it 'mast' which means 'lovely'. So this popular milk based mango dessert was given a royal name, Mastani. It was named after the famous and beautiful wife of the Marathi Prime Minister, Peshwa Bajirao. An opulent treat meant for the kings and a perfect refreshing dessert to beat the heat.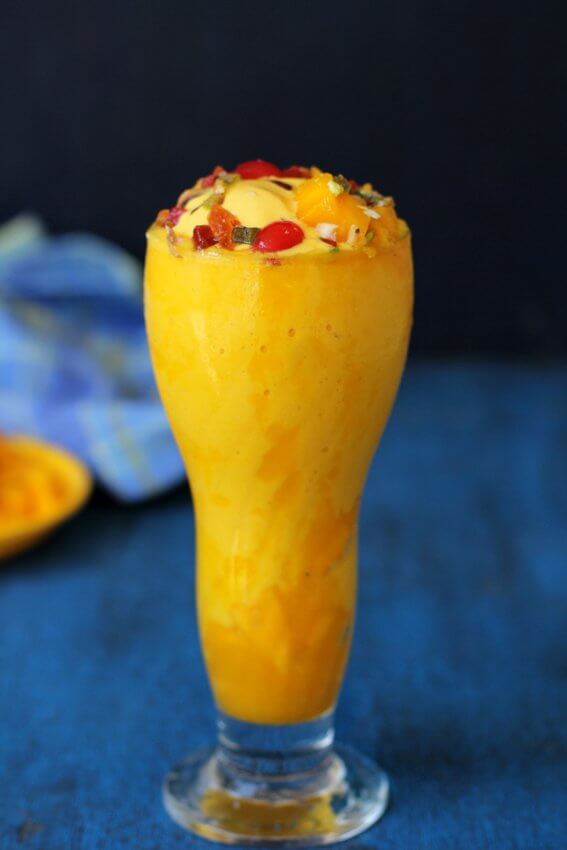 mango mastani recipe
Mango mastani recipe is the simplest of milkshake recipes you can ever make. Do keep in mind it is a thick milkshake with a rich mango flavor that's enriched with thickened full-fat milk. There is more quantity of mango puree versus milk content with ice cream providing the extra oomph and richness. I wouldn't want you to are miss out on this creamy tropical beverage. So do yourself a favor and make yourself this intense yellow colored, sinfully delicious mango mastani before the mango season ends. 🙂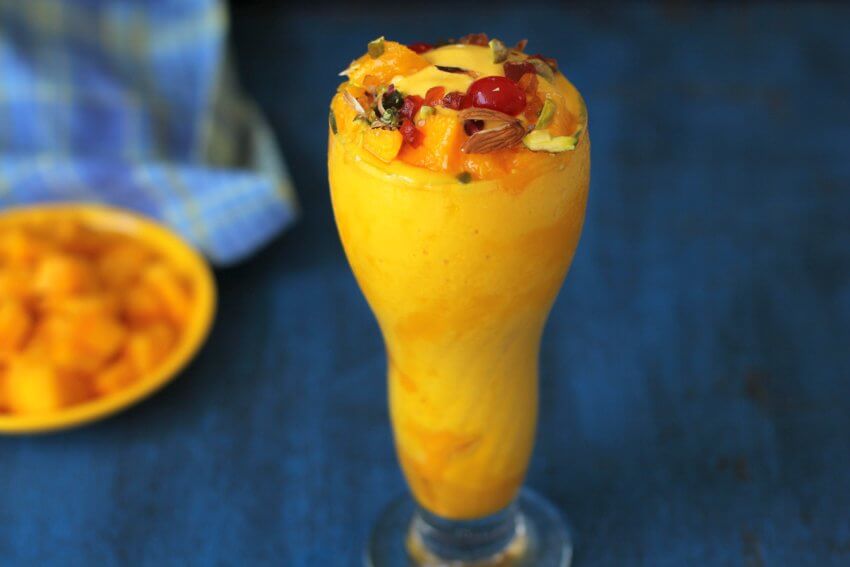 mango mastani pune style
Definitely one of the best mango dessert recipes out there.
How to make mango mastani