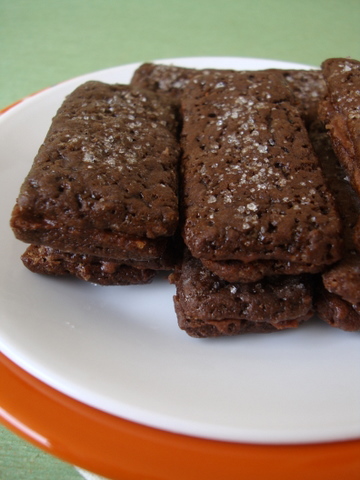 Bourbon Biscuits
Bourbon Biscuits – Biscuit lover's delight! The home made version turned out almost identical to store bought Bourbon Biscuits, well, 'almost'. 🙂 Though they appear a bit rustic and cracked they have a great texture with soft chocolate butter filling. Nehal loved them and so did the rest who devoured them. I more or less followed Nina's Bourbon biscuits recipe. Thank you, Nina, for sharing the recipe of home made Bourbon Biscuits.
Homemade Bourbon Biscuits Recipe
Preparation: 15 mts, Baking: 15 mts
Makes approx 22 biscuits
.
Ingredients:
1 cup all purpose flour (maida)
1/4 cup unsalted butter
1/3 cup sugar
1/4 tsp baking soda
1 tsp baking pwd
1 tbsp cocoa pwd
1/2 tsp vanilla essence
1 tsp golden syrup OR honey
2-3 tbsps cold milk
sugar for sprinkling
For filling:
1/4 cup butter
1/3 cup icing sugar
1 tsp cocoa pwd
few drops vanilla essence
1 Sieve together flour, baking soda, baking pwd and cocoa. Keep aside.
2 In a bowl, cream together butter and white sugar until well blended. Add vanilla essence and golden syrup and combine.
3 Mix in the sieved ingredients with butter mixture and combine to form a soft dough. Add little milk to form the dough.
4 Place butter or plastic wrapping sheet on the work surface, sprinkle some flour and roll the dough into a large roti. Use a knife to cut into rectangle shape pieces. Use a toothpick to prick over the rolled out rectangle. Sprinkle white sugar on top of each rectangle.
5 Grease a baking tray and place each rectangle shaped dough on the tray and bake in a pre-heated oven at 155 degrees C for 14-15 mts or till the edges are toasted. Once baked, the cookie will feel soft on touch but once cool it will harden. Cool for 3 mts before proceeding with the filling.
6 Repeat the process with remaining dough.
7 Mix all the ingredients called for 'filling' and using a spatula spread some filling over the underside of each biscuit and sandwich using another biscuit.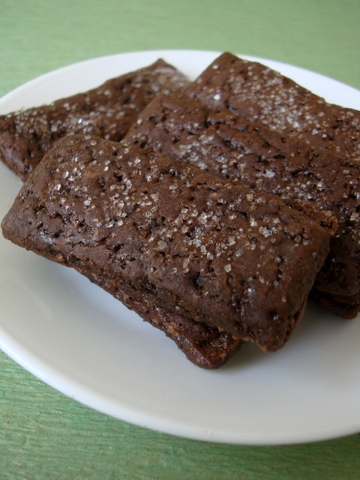 Home made Bourbon Biscuits