Espresso Chocolate Shortbread Cookies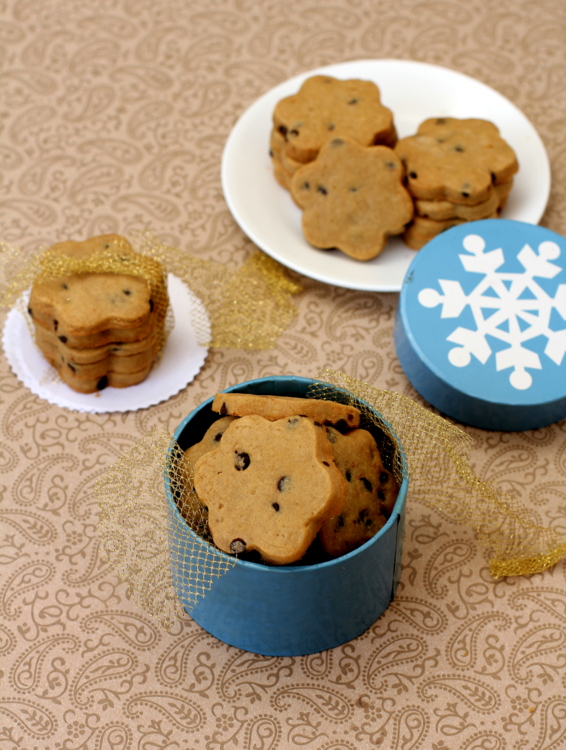 Espresso Shortbread Cookies
Christmas is almost here. Are you gearing up to whip up some baked goodies for family and friends this holiday season? I thought I will share a couple of cookie and cake recipes for the benefit of those looking out for Christmas baking recipes. I will start with a simple yet addictive shortbread cookie that I have made from Dorie Greenspan's baking book "Baking: From my home to yours". It has chocolate and coffee in it. Can one go wrong with this match made in heaven? Yes, espresso chocolate shortbread cookies get extra points for having coffee that makes a perfect balance with chocolate.
Shortbread cookie dough refrigerated ~ Shortbread cookies ready for baking
The flavor of coffee in the shortbread deepens after a day or two. One of the best cookies I have had in a long time and and there is nothing I would suggest changing about this recipe, except, include a dash of salt and increase the amount of powdered sugar slightly. The cookies might appear underbaked as they do not change too much color, so do not overbake as the texture of the shortbread will be affected. You want a delicate soft texture. Look at the underside of the baked cookie and if it has a nice golden shade, its done.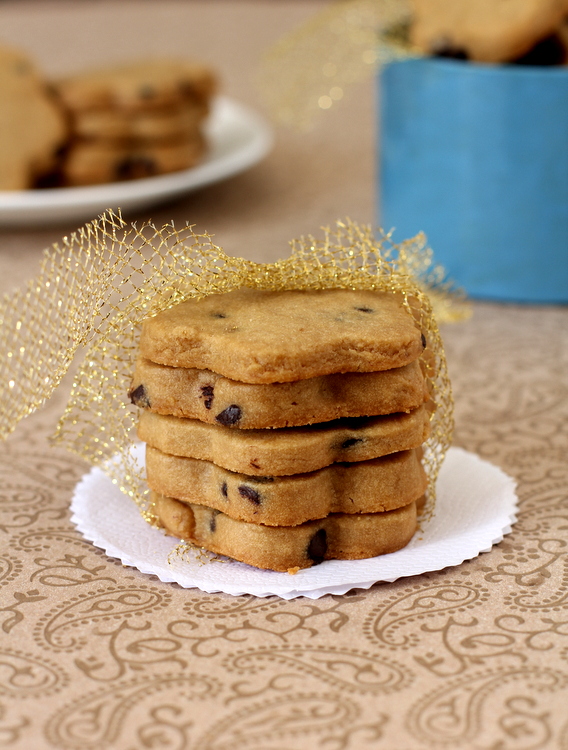 Espresso Chocolate Shortbread Cookies
Dorie Greenspan's espresso chocolate shortbread cookie recipe is a winner and should make it to your list of Christmas baking gift ideas. They are addictive and taste great with a cup of coffee.