Doughnuts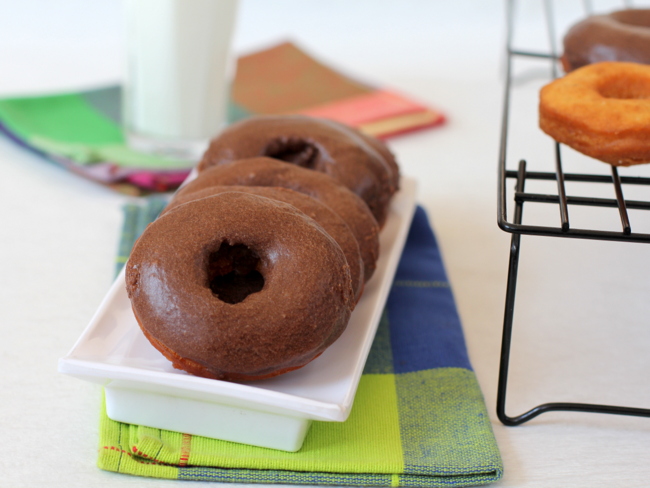 Doughnuts
You will be surprised to know how easy it is to make doughnuts at home. There are both baked and deep fried versions of doughnuts recipe. With requests for easy dessert recipes, I am sharing with you a deep fried version without yeast, using ingredients that are easily available in your pantry. These indulgent treats are traditionally sweet and often ring shaped like our South Indian Vada. After they are fried to a golden brown shade, they are often topped with powdered sugar, glaze or frosting. There are many variation of the donuts where they are filled with cream, chocolate or jelly. There are numerous ways you could dress up the donuts, I went the chocolate glaze way since my son is fond of it.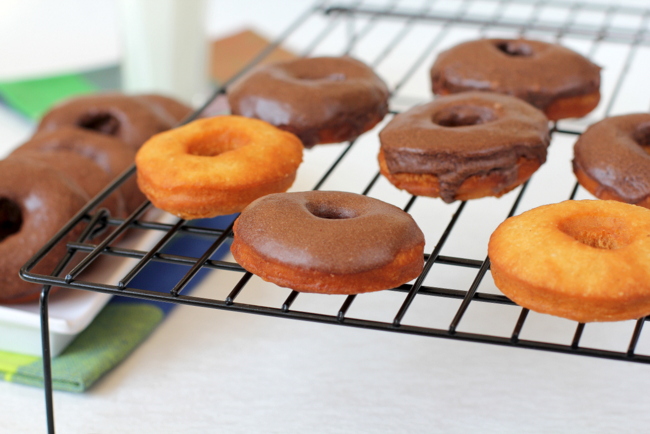 Doughnuts in Chocolate Glaze ~ Kids Snacks
The doughnut recipe is adapted from The Breakfast Book by Marion Cunningham and I used Alton Brown's Chocolate doughnut glaze.