Cinnamon Rolls Recipe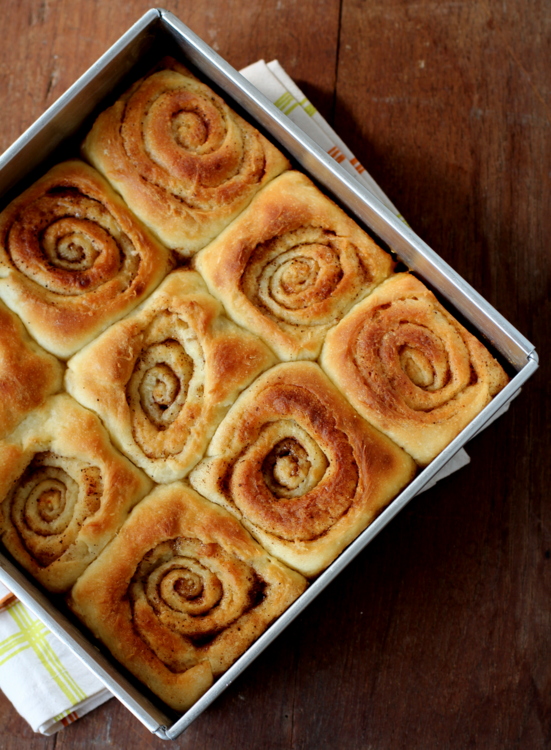 Cinnamon Rolls
My most favorite festive season is here and nothing beats the warm baking aroma that whiffs through my home on a cold winter morning! 🙂 Wishing all my dear readers who are celebrating, a blessed Christmas and happy holidays! I have been baking away a good part of the morning and our Christmas breakfast menu included gooey cinnamon rolls, savory muffins with peas and corn, smoked barbeque sausages and stuffed omelette. I enjoyed baking this particular cinnamon rolls recipe that I have adapted from the Pioneer Woman's food blog. What I love about this recipe is its simplicity, it is eggless, requires only one rise and unbelievably delicious. Warm, fluffy, gooey and super soft buns bursting with aromatic cinnamon flavor!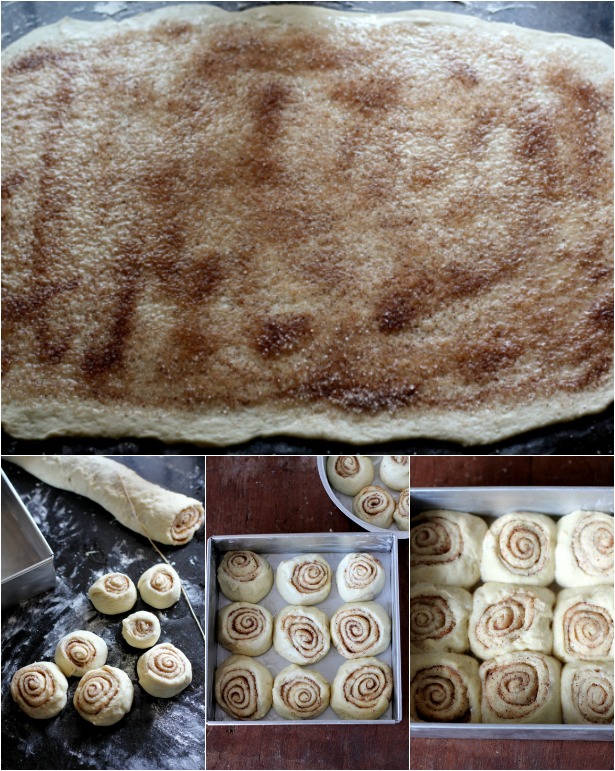 Cinnamon rolls from scratch ~ Step by step
This ultimate Christmas breakfast did not take me long to bring together as it does not require a lot of preparation. The dough/rolls can be made in advance and refrigerated overnight so that its a breeze to bake the next day morning. Do use a string or dental floss to cut the rolls. You can increase the amount of sugar in your filling to 1 cup if you like your rolls on the sweeter side. The next time I bake them, I will use brown sugar for the filling and flavor the glaze with coffee. Do try this perfect holiday breakfast that is sure to win the hearts of your family and friends.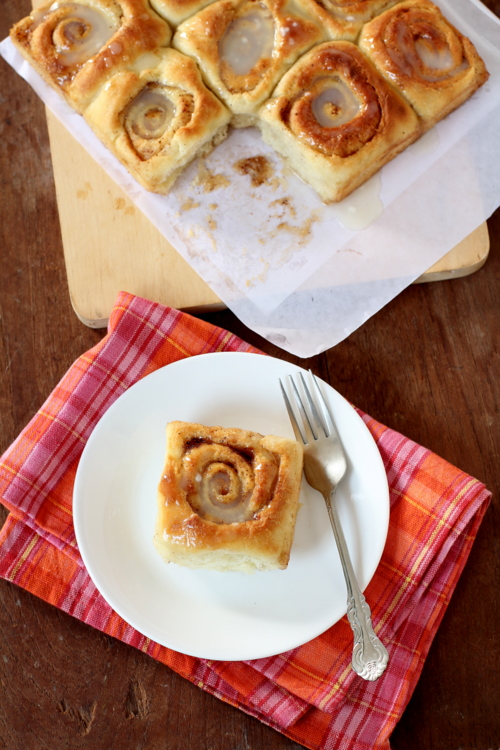 Eggless Cinnamon Rolls