Cinnamon Roll Sugar Cookies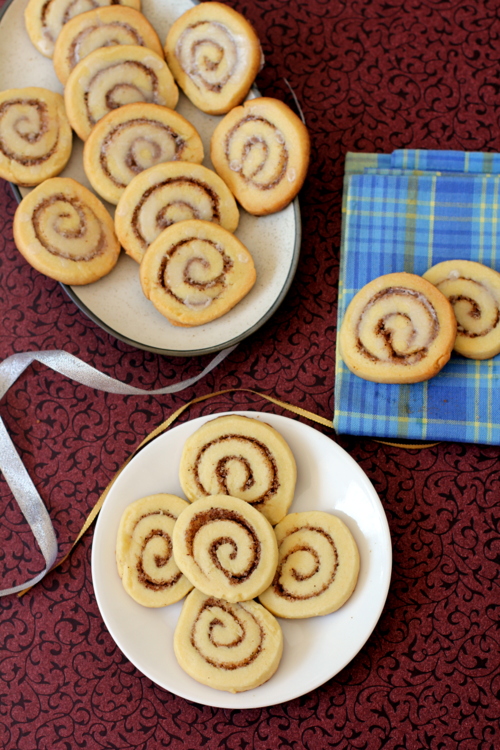 Cinnamon Roll Sugar Cookies
Over the weekend, I baked a large batch of Cinnamon Roll Sugar Cookies that I gift packed for my dear cousin who was visiting us.
Baking is therapeutic and I always look forward to heat up the oven. With Christmas season upon us, my oven is busier than usual. I find that the best time to bake is early morning when the house is calm. I love it when my son wakes up to the warm aroma of baking and asks me, "Amma, what are you baking for me?" 🙂
Cinnamon Roll Sugar Cookies before going into the oven for baking
I adapted this holiday cookie recipe from Heat Oven to 350 while the orignal recipe is from The King Arthur Flour Cookie Companion cookbook. The texture of this cinnamon flavored eggless cookie recipe is similar to a butter cookie, neither too soft nor too crunchy. Simple and classic holiday cookie that can be served plain or drizzled with sugar glaze.