Chocolate Fruit Cake
Chocolate Fruit Cake
I am almost done with my holiday baking spree. Baked a large batch of Chocolate fruit cake over the weekend. Most of the baked goodies have been wrapped and gifted to family and friends. During this time of the year, I usually bake a traditional fruit cake. This season I decided to bake a Chocolate fruit cake recipe using the mixed fruit mix I had prepared the previous year. I am glad I baked this cake which was outrageously delicious.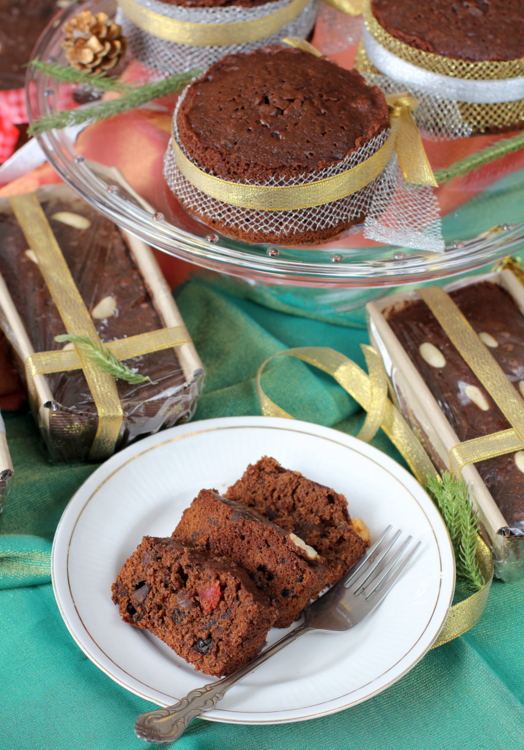 Christmas Fruit Cake
This Christmas fruit cake was a breeze to make since I did not have to prepare the caramel. A sinfully rich Chocolate Fruit cake with mixed fruits that have been steeped in rum for over a year, cocoa powder and mixed spice. I adapted David Lebovitz's Chocolate cherry cake recipe. I enjoyed baking this cake which has decadence written all over it. The preparation of mixed fruits for fruit cake can be found in my fruit cake recipe post. You can halve the recipe to make two 9″ cakes. With the below recipe, I made four loaves, two 4″ round cakes and one 6″ round cake.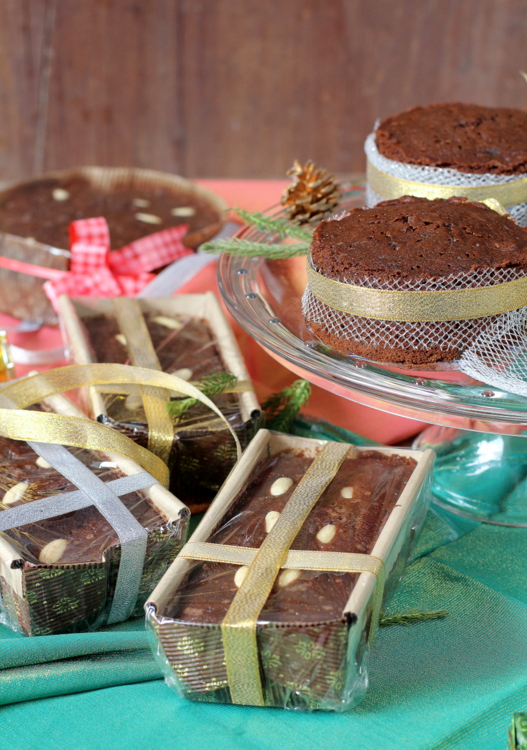 Fruit cakes gift wrapped