Carrot Kheer recipe, a tasty Indian dessert preparation with carrots, milk and almonds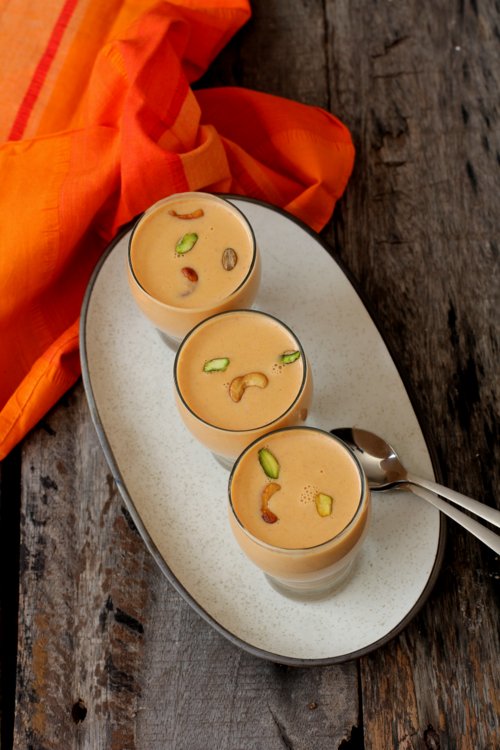 carrot kheer
Wishing you all my dear readers a very prosperous, healthy, new year 2016. Stay blessed!
Ringing in the new year on a sweet note with Indian classic dessert, carrot kheer recipe. Simple, easy to make, super delicious carrot pudding preparation that is apt for special occasions like New Year's and Diwali. Whenever I get hold of Delhi red carrots that are long, tender and juicy, I have to make gajar kheer. These carrots are abundantly available during the winter months and I usually stock up on them to prepare gajar halwa, gajar doodh, kheer and salad.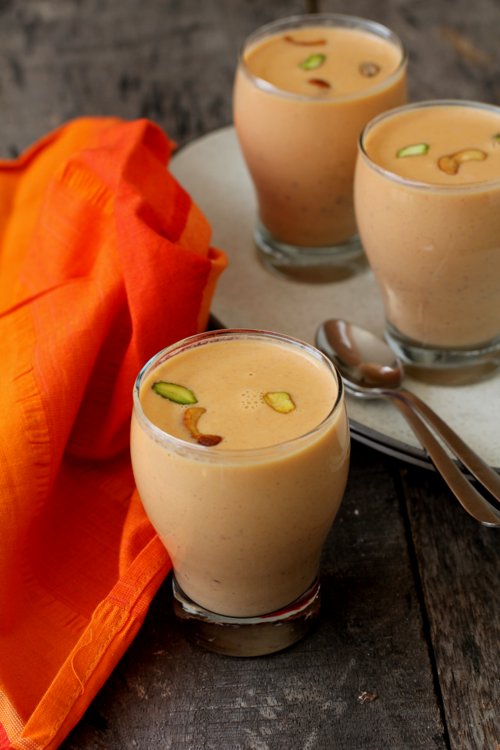 carrot pudding
There are a few variations to gajar ki kheer preparation. I have blogged a version in which carrots are grated and simmered in milk and sugar. The carrot kheer recipe that I am posting today calls for sauteing grated carrot in ghee, cooking it in milk and grinding it to a smooth paste. It is creamy textured and has a smooth, flowing consistency. We can adjust the consistency of the kheer according to our preference.
For a rich flavored kheer, go with full fat milk though skimmed milk also serves the purpose. The addition of ground blanched almonds gives a nutty creamy texture to the kheer. Cardamom lends a fragrant, warming aroma to the simmering kheer and the garnished nuts add some crunch.
This beta carotene rich carrot kheer is visually appealing, luscious, creamy and addictive. A perfect celebratory dessert for New Year's that is indulgent and satisfying.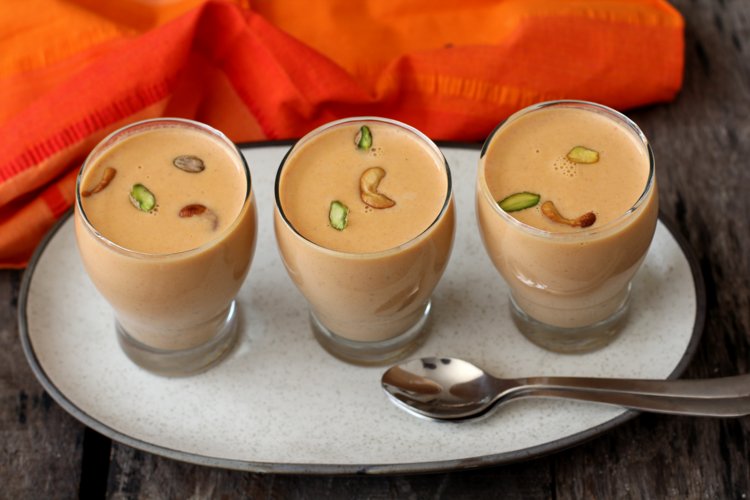 gajar ki kheer
Learn how to make carrot kheer that's a gem among kheer recipes