Black Forest Cake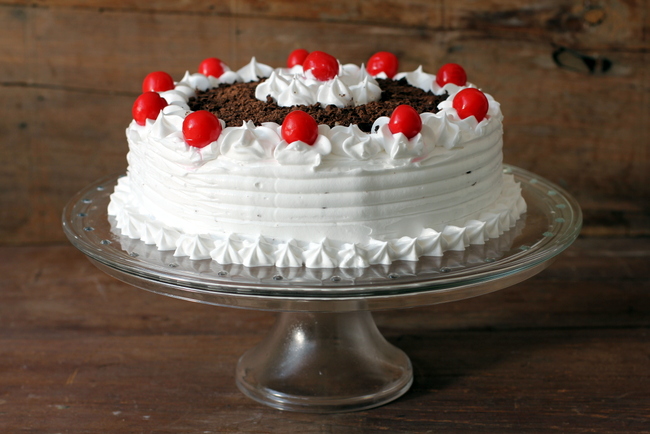 Black Forest Cake
Ever since I posted the image for Black forest cake on the facebook page of Sailu's Kitchen, I have been getting numerous requests to post the recipe for black forest cake. Sorry to have kept you waiting. 🙂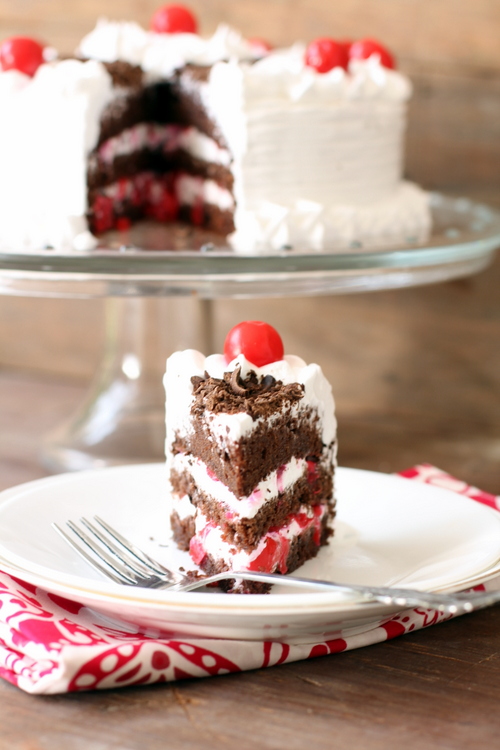 Black Forest Gateau
The original name of this popular German dessert is Schwarzwälder Kirschtorte aka Black Forest cherry torte. It is known by different names in different parts of the world. In India, its popular as black forest pastry, in the US, as black forest and in the UK, as black forest gateau. The authentic black forest is a multiple chocolate genoise layer cake which is soaked in Kirschwasser liqueur (a clear liqueur distilled from cherries) and covered with whipped cream and cherry filling.
In India most bakeries that offer black forest on the menu replace the Kirsch liqueur with tinned cherry syrup. The black forest cake that I have eaten and know of has 3 to 4 layers of chocolate cake, with whipped cream and maraschino cherries between each layer, topped with whipped cream and decorated with cherries and grated chocolate or chocolate shards. Family and friends rave about the black forest cake I make at home. Honestly, it is way better than the store bought cake even though I do not make the authentic genoise that Black forest cake calls for. 🙂 If you are planning on preparing sweet recipes for kids for a get together or birthday party, you should consider black forest cake..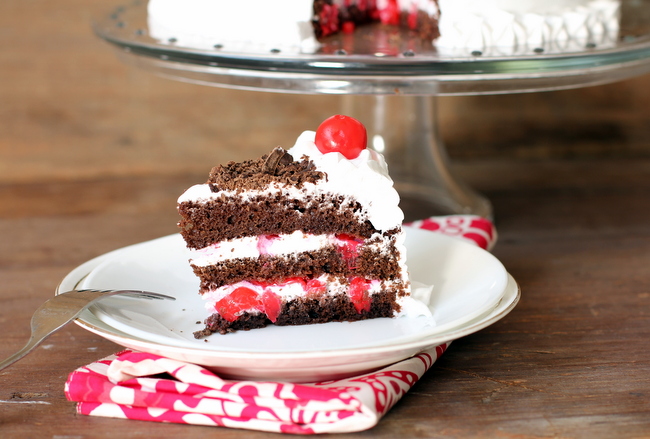 Black Forest
I used tinned maraschino cherries and Rich's whipping cream. I'd suggest you do not skip the brewed coffee which gives a lovely flavor to the cake.
{Follow me on Google Plus by visiting my profile Sailu}