Homemade chocolate, an easy to make chocolate recipe for kids made with cocoa powder, milk powder and butter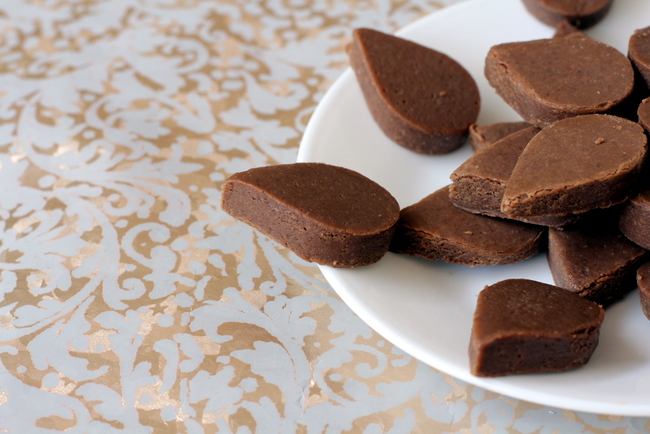 Homemade chocolate
Homemade chocolate recipe that is unbelievably easy to make with just 4 ingredients. Have you tried making chocolate at home? Yes, I'm talking about homemade chocolate made from scratch in the comfort of your own home! Making chocolate at home is not a tedious process as many assume. There are many methods to make this chocolate recipe but the one which works great for me is the sugar syrup method. The secret to making that perfect homemade chocolate that will give any store bought chocolate a run for its money is in preparing the sugar syrup to one string consistency. It is very very crucial to the making of a successful batch of homemade chocolate. You must achieve one thread consistency of sugar syrup which can be tested by touching the syrup between your forefinger and thumb. A thin string should be formed and should not break. If the string breaks, allow the sugar syrup to simmer for some more time.
Milk powder and cocoa powder are the important ingredients that go into the making of homemade chocolate recipe. I must mention that using good quality butter and cocoa powder is imperative. A chef once told me that margarine works best but I have not used it for health reasons. You can add different flavors like chocolate essence, vanilla essence, cinnamon or espresso. I have not added any nuts or any other flavors. Nuts like crushed pistachios, pecans or almonds make for a good choice. Alternately, you can roll the finished homemade chocolate in desiccated coconut or colored sprinkles.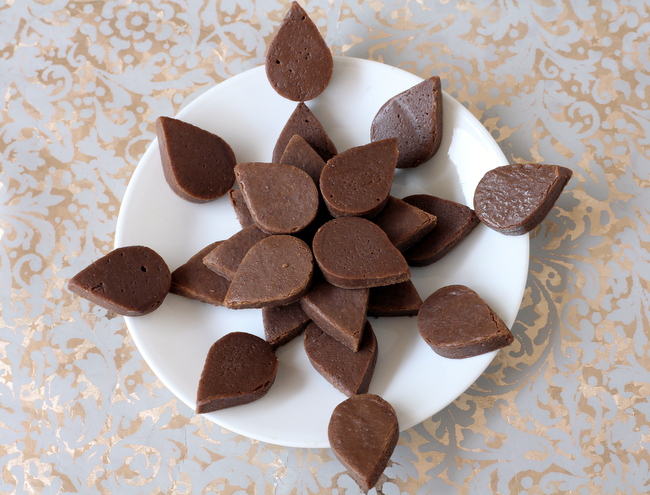 Homemade chocolate recipe
Homemade chocolate pictures that you see in this post are the ones I gift wrapped for my son's friend for his birthday. During festivals like Diwali and Christmas, homemade chocolates make for excellent edible gifts. Wrap the chocolates in pretty colored papers and gift them to family, friends or your Valentine. You will surely be getting positive reviews and requests for more homemade chocolate. It's great that you can make them ahead of time since they keep well at room temperature. It makes for a perfect sweet treat to indulge in any time of the day!
Next time you crave chocolate, stop rushing to your nearby store to pick up your favorite bar and instead make your own homemade chocolate.
How to make homemade chocolate that is delicious